This vow renewal was absolutely stunning. We've never seen a more angelic and glowy bride than Anna in her mother's earrings (gifted by her father previously) her bell-sleeved, Calla Blanche wedding gown. The gown flowed down the aisle and laid perfectly inside the Basilica during her vow renewal to Nicolas.
Anna and Nicolas held an intimate wedding ceremony the year before their vow renewal as life unfolded in an exciting way. Shortly after their engagement in New York City, they learned they were expecting!
You can see their adorable son in his little tux. They held the vow renewal to celebrate their union with all their family and friends in Lafayette, Indiana. View their gallery below and tell us what your favorite element in the comment section!
Photos // Jasmine Norris Photography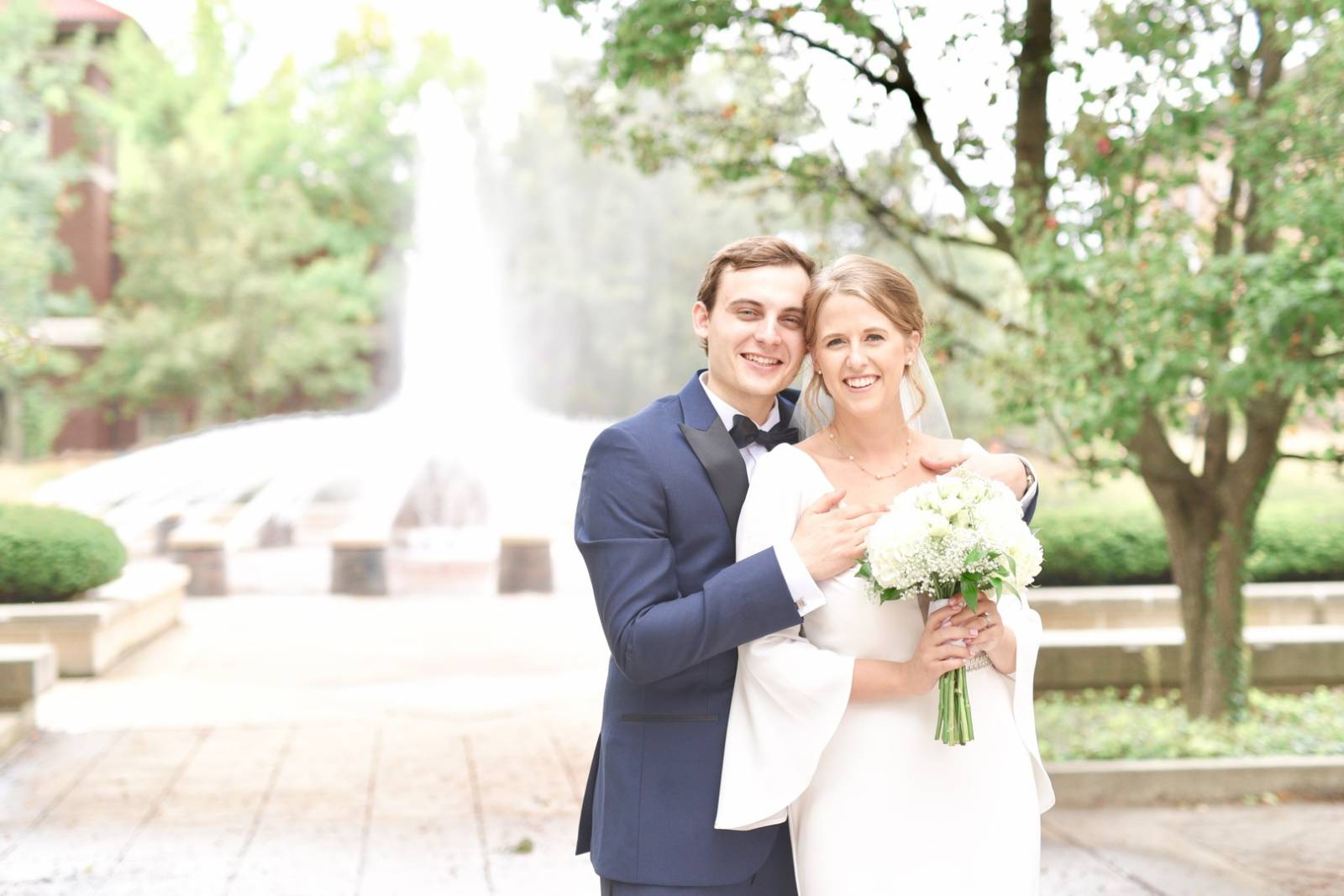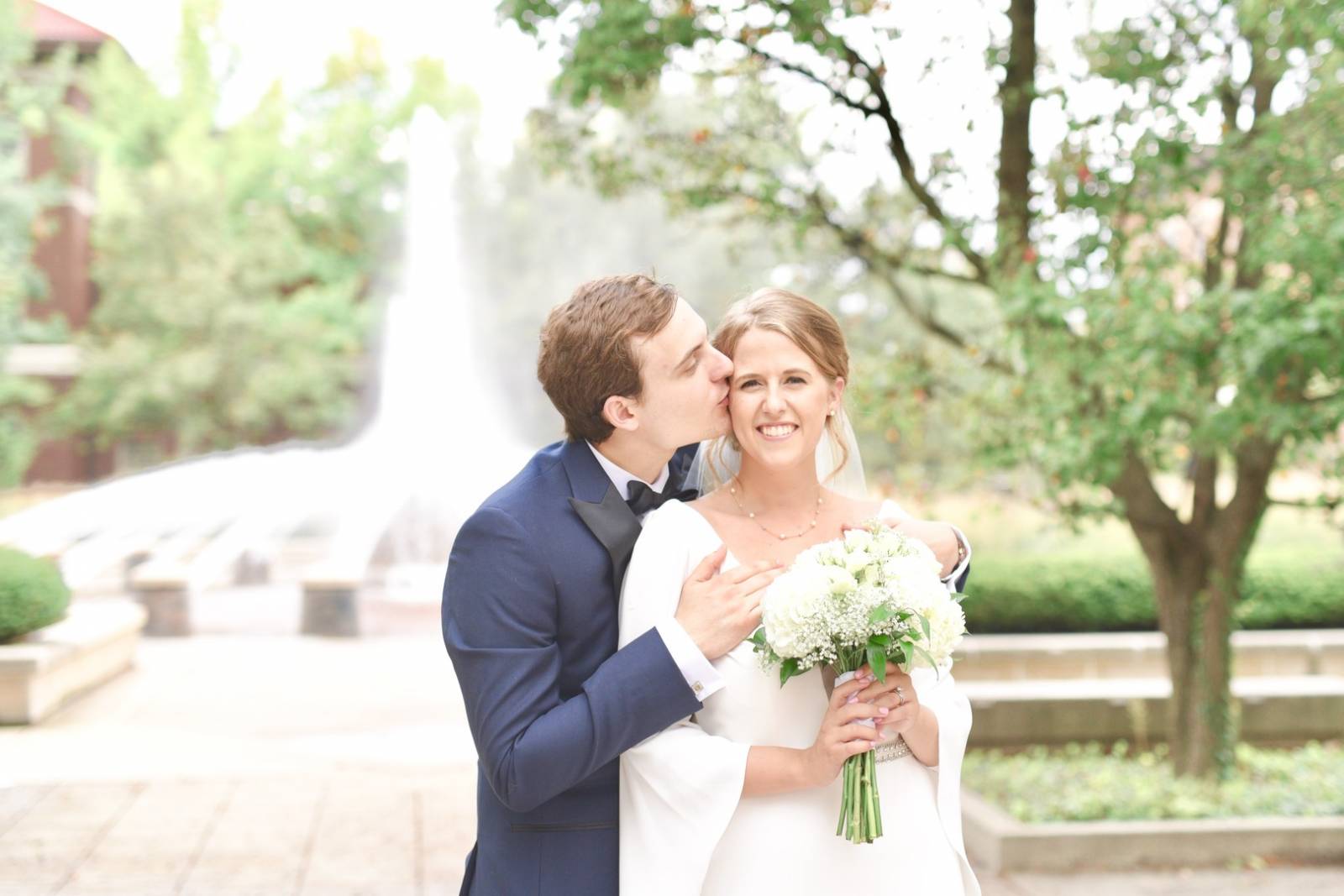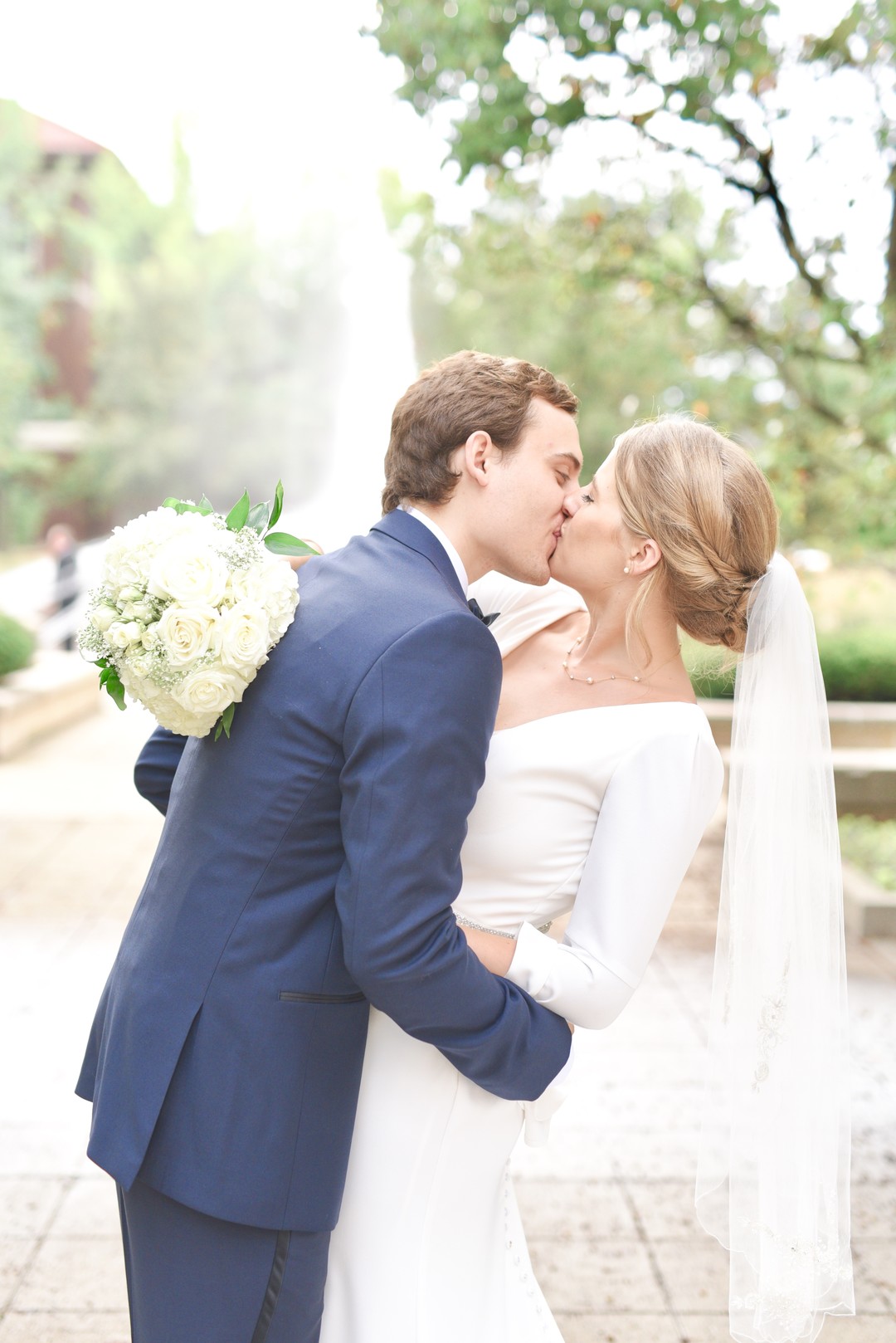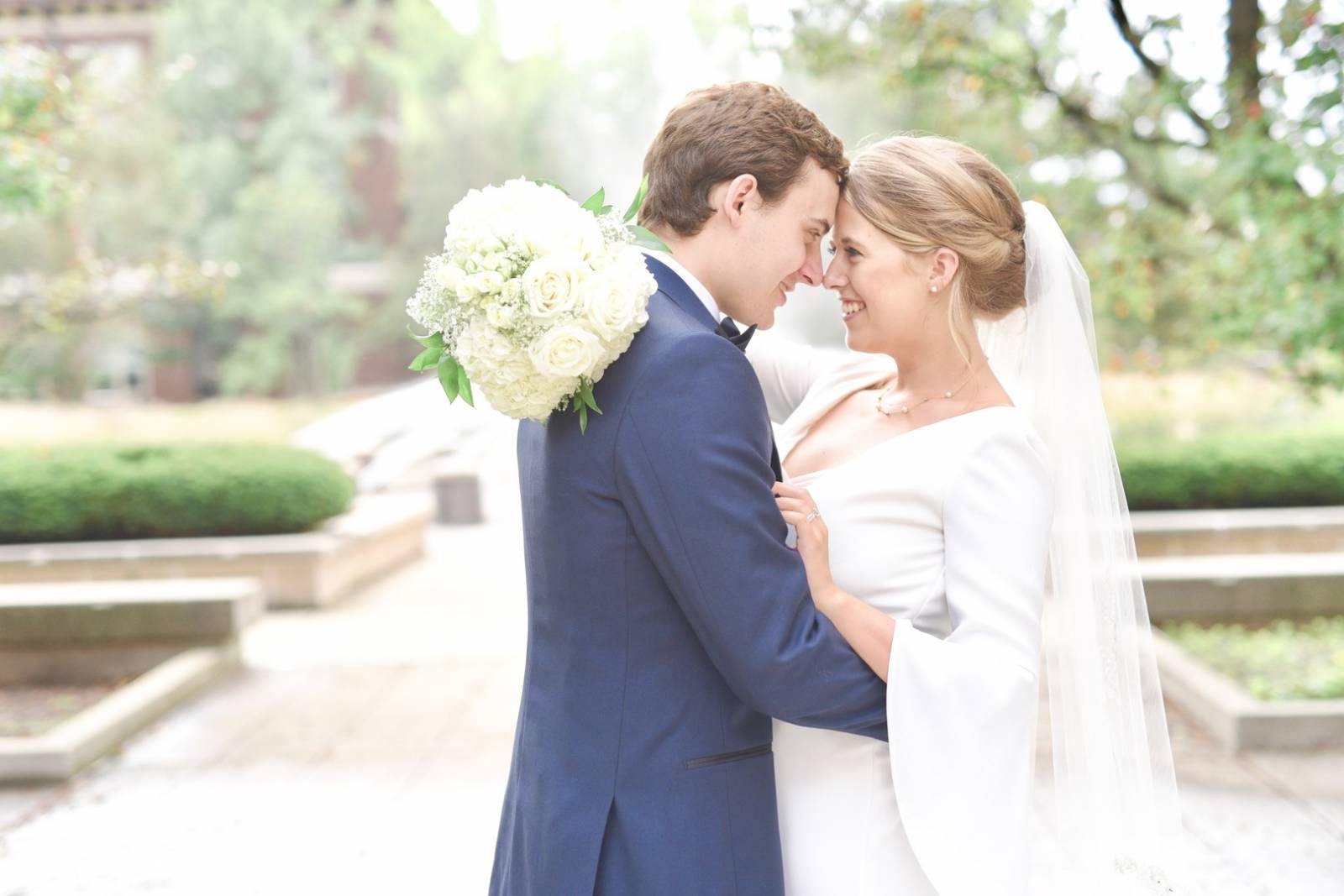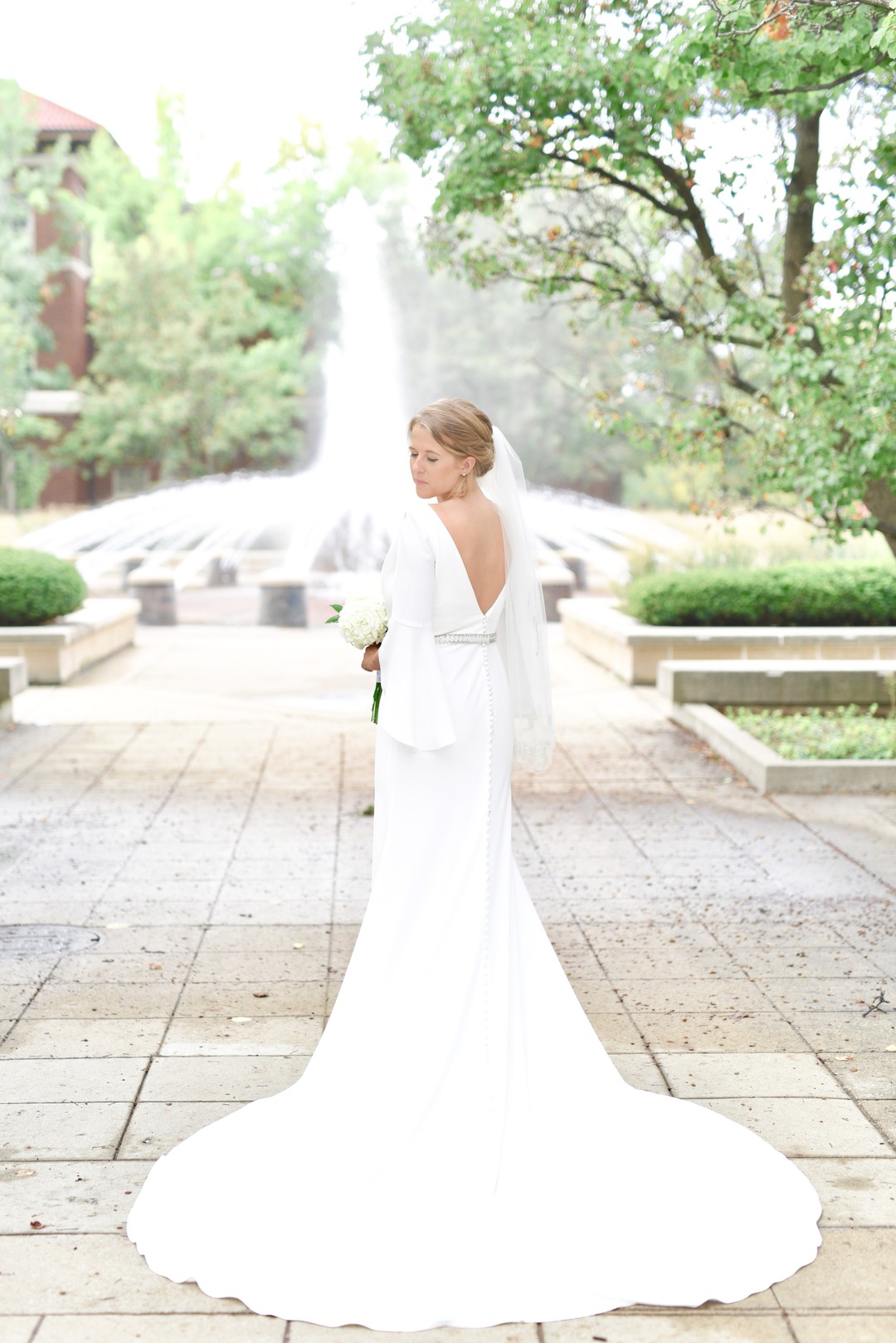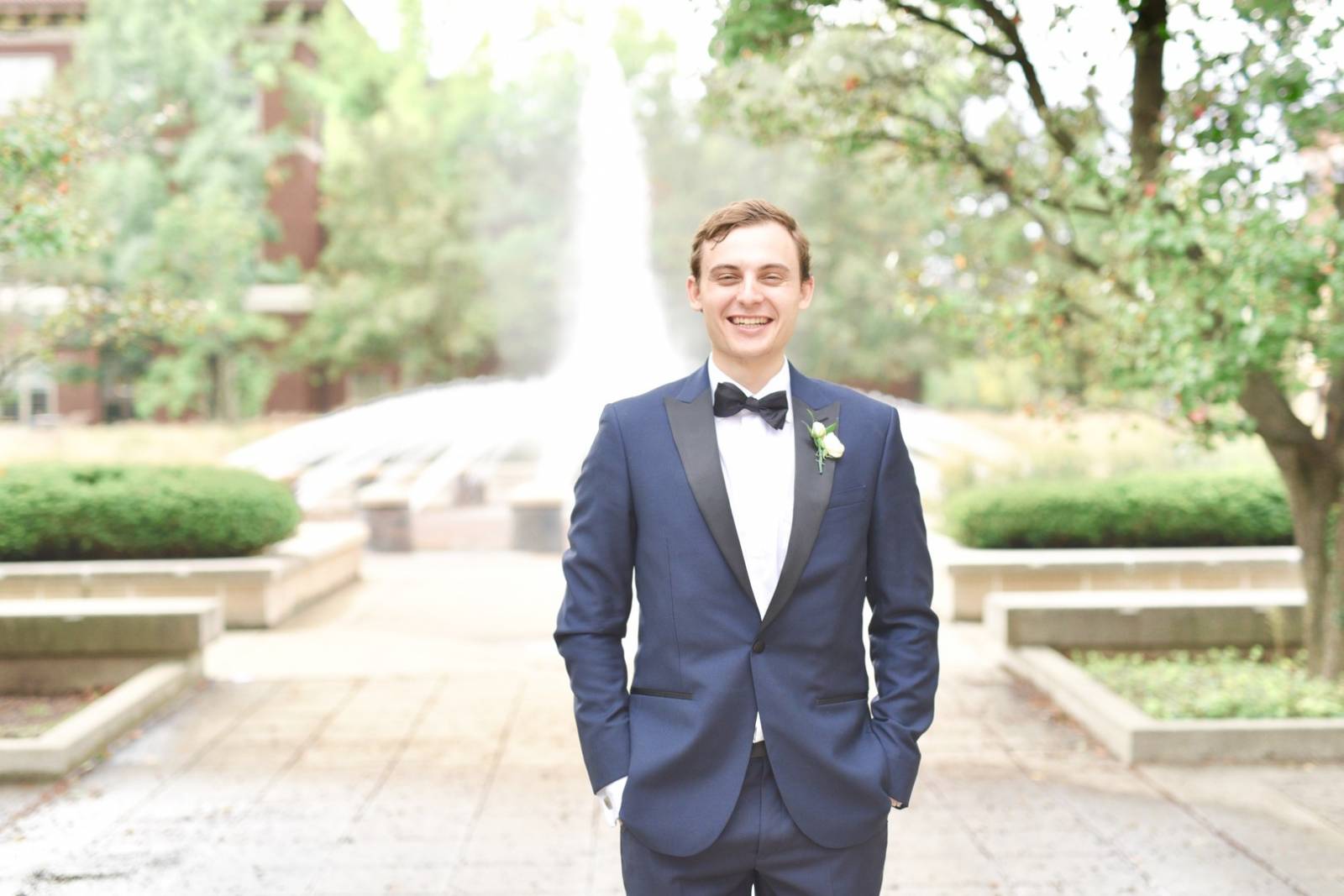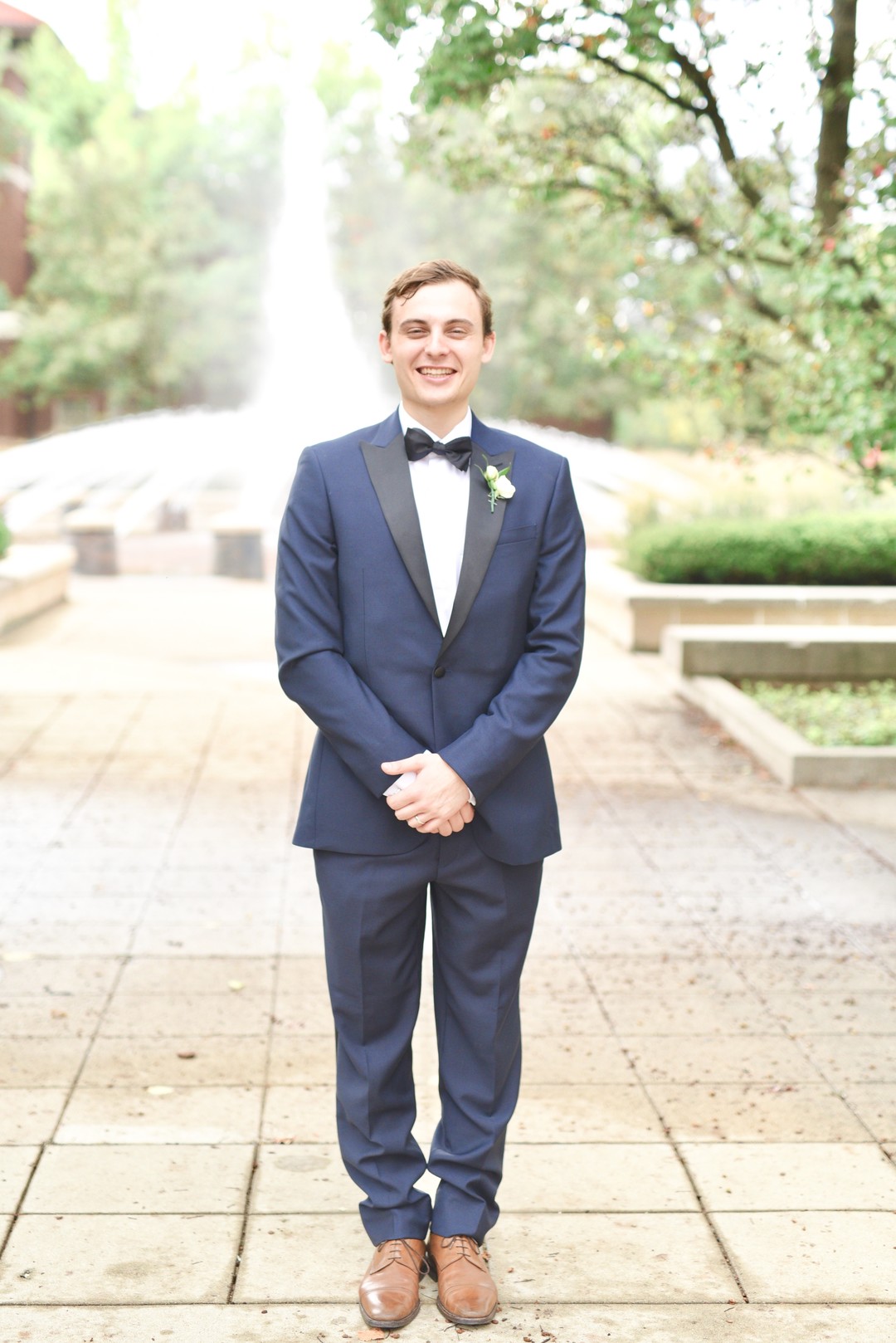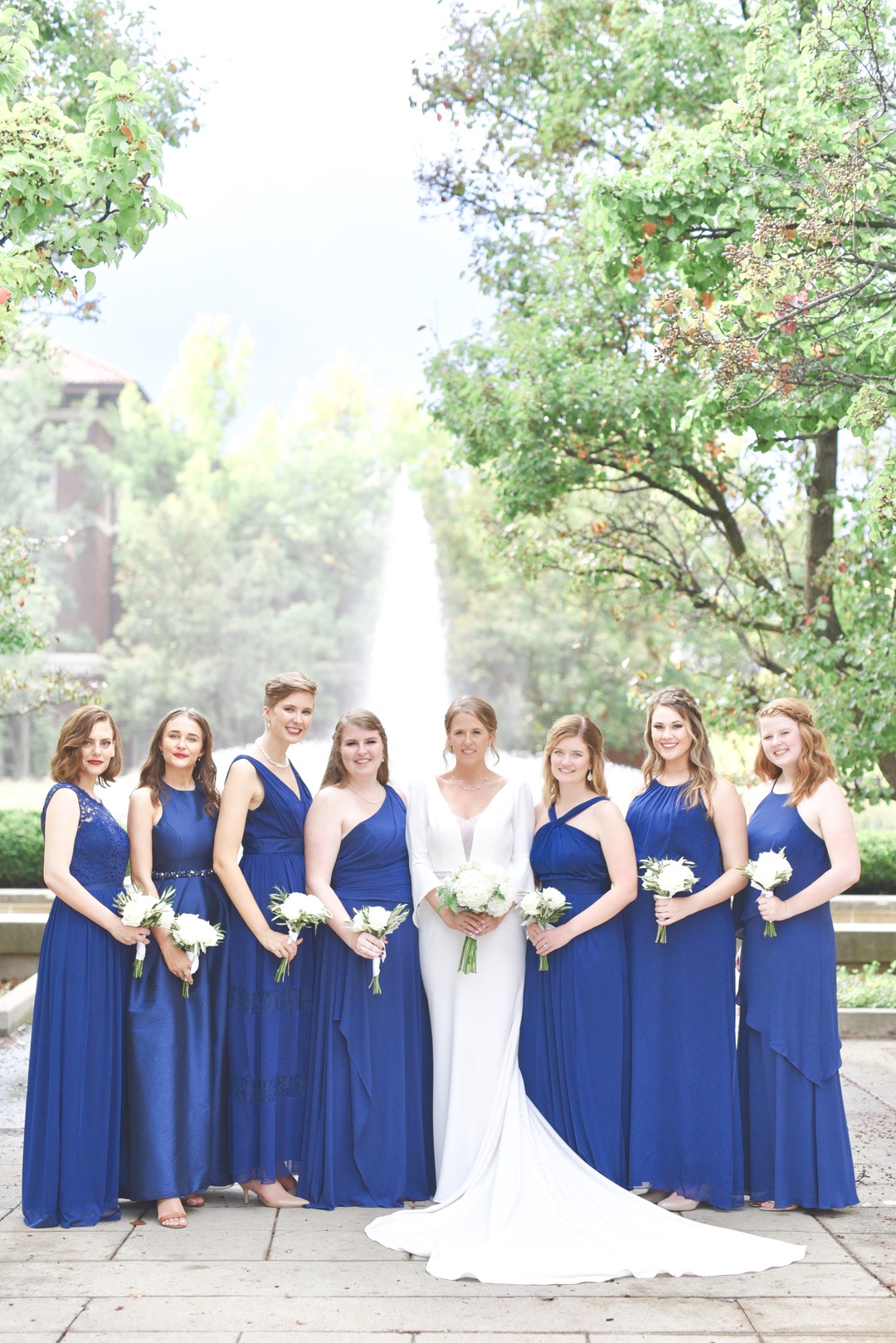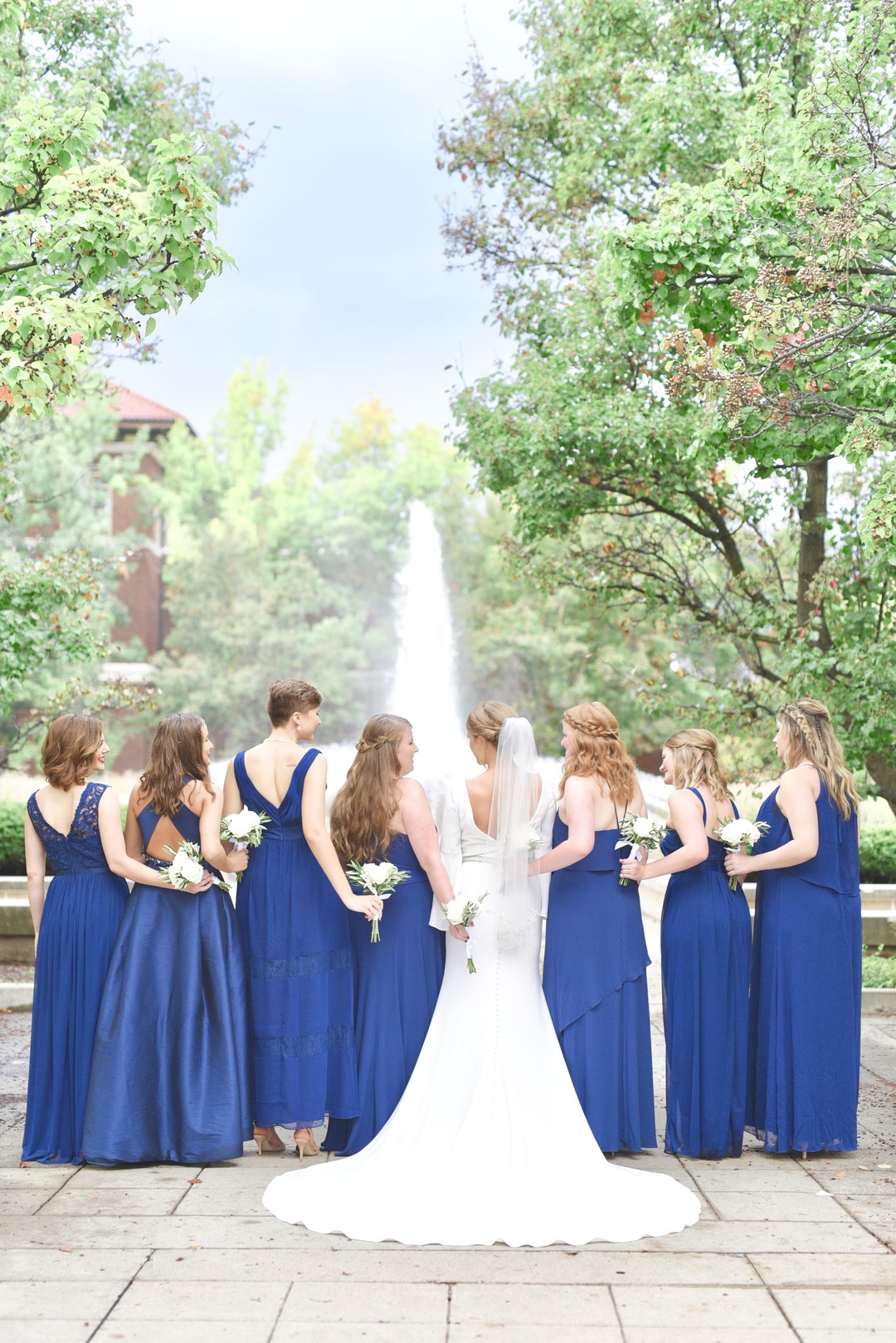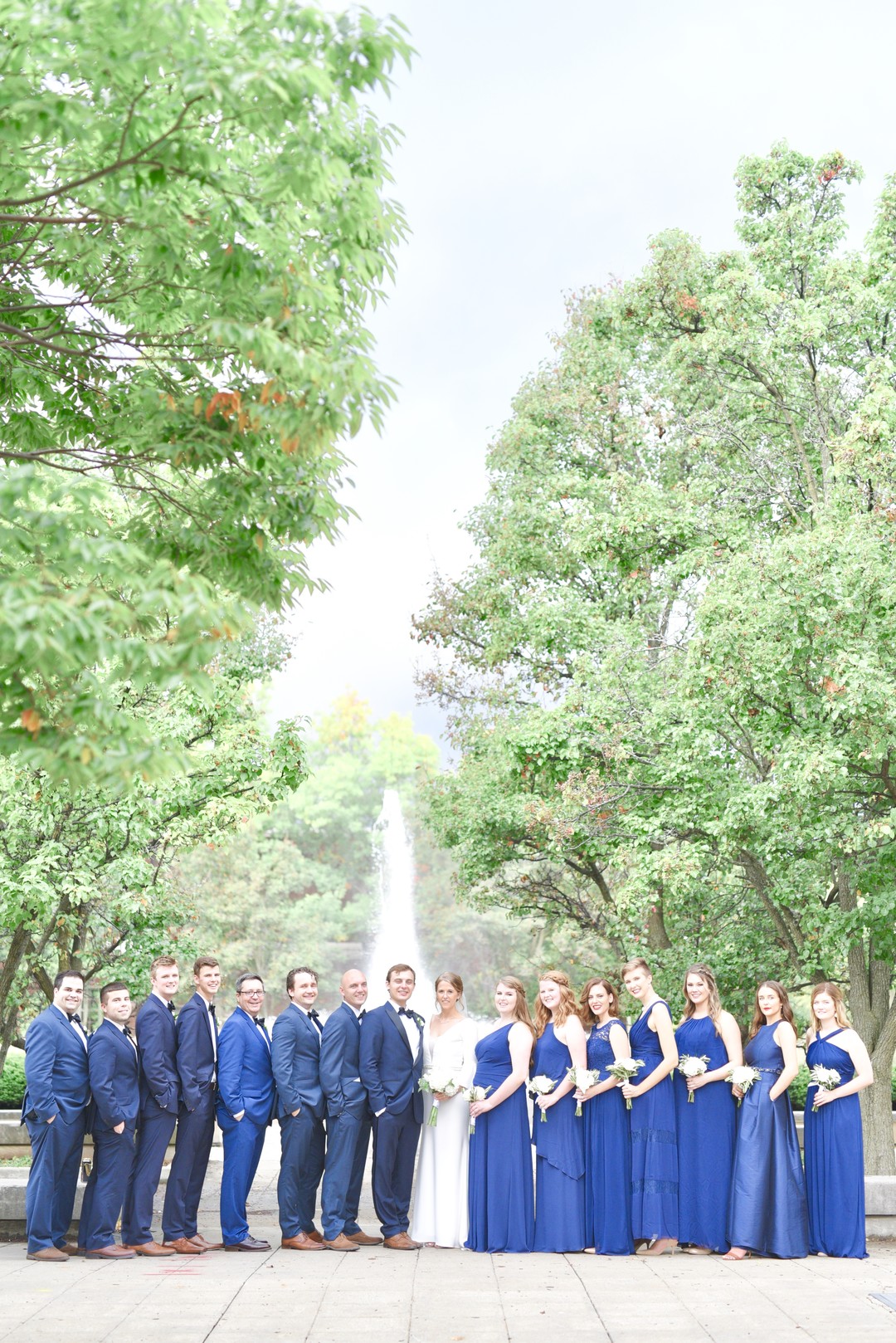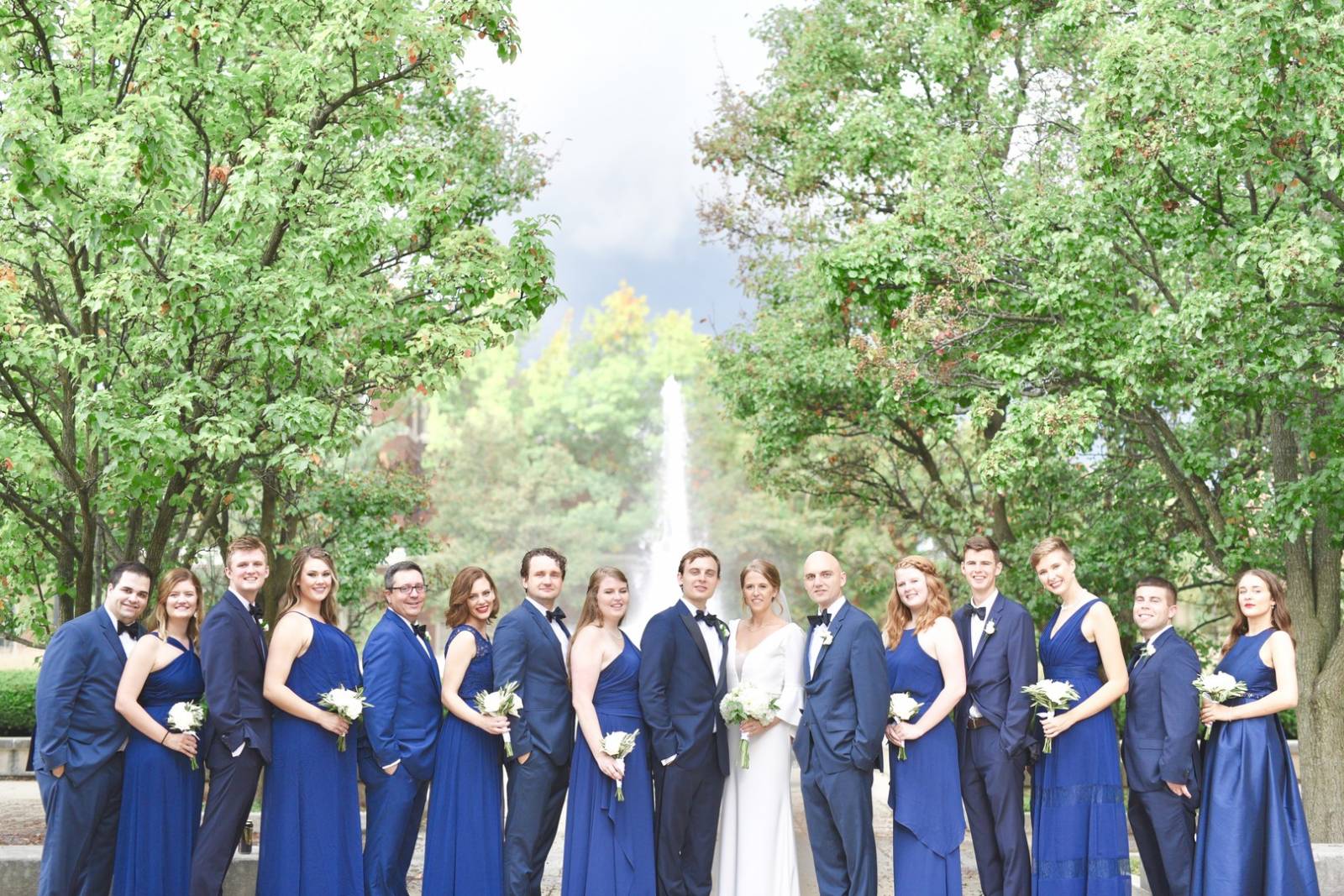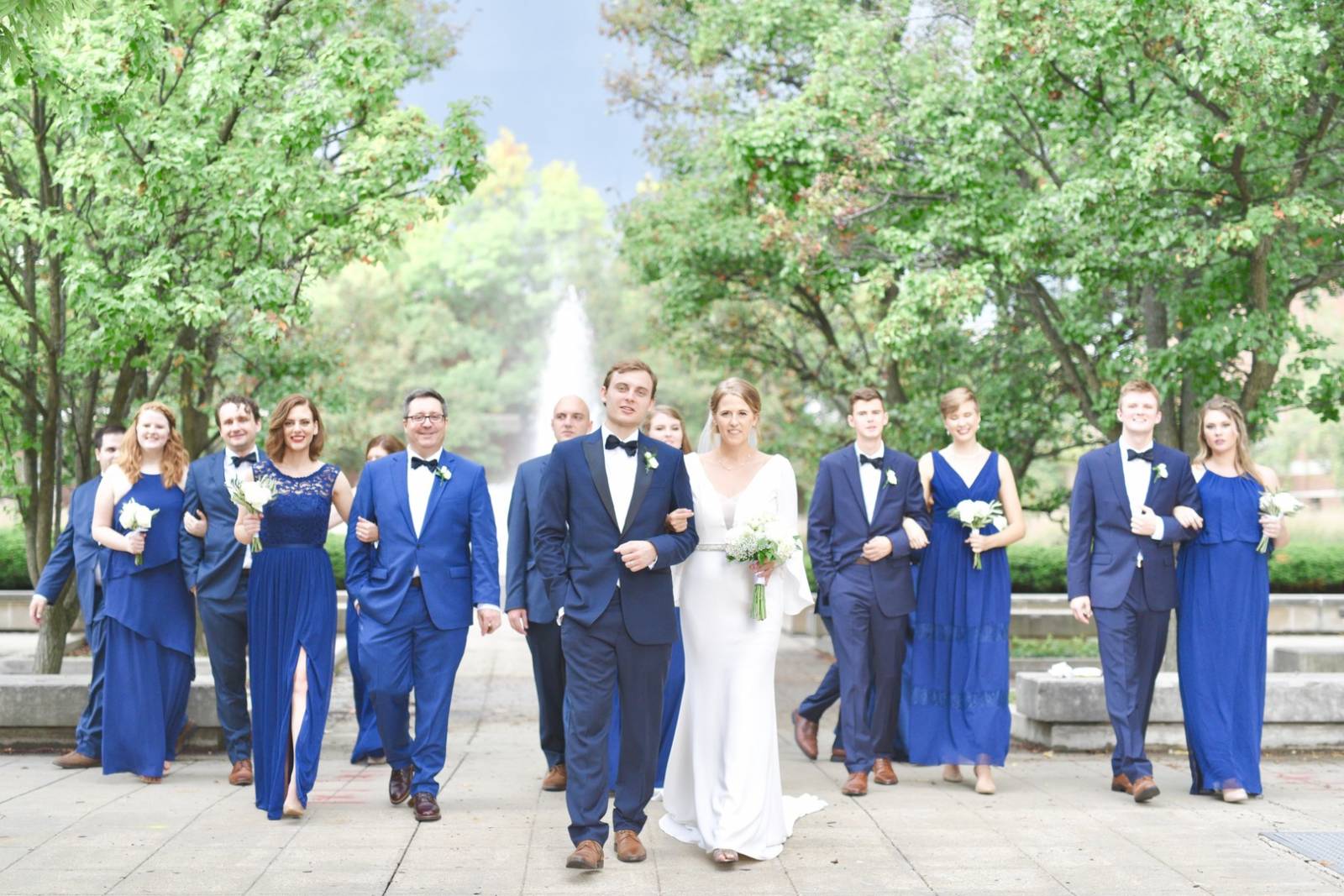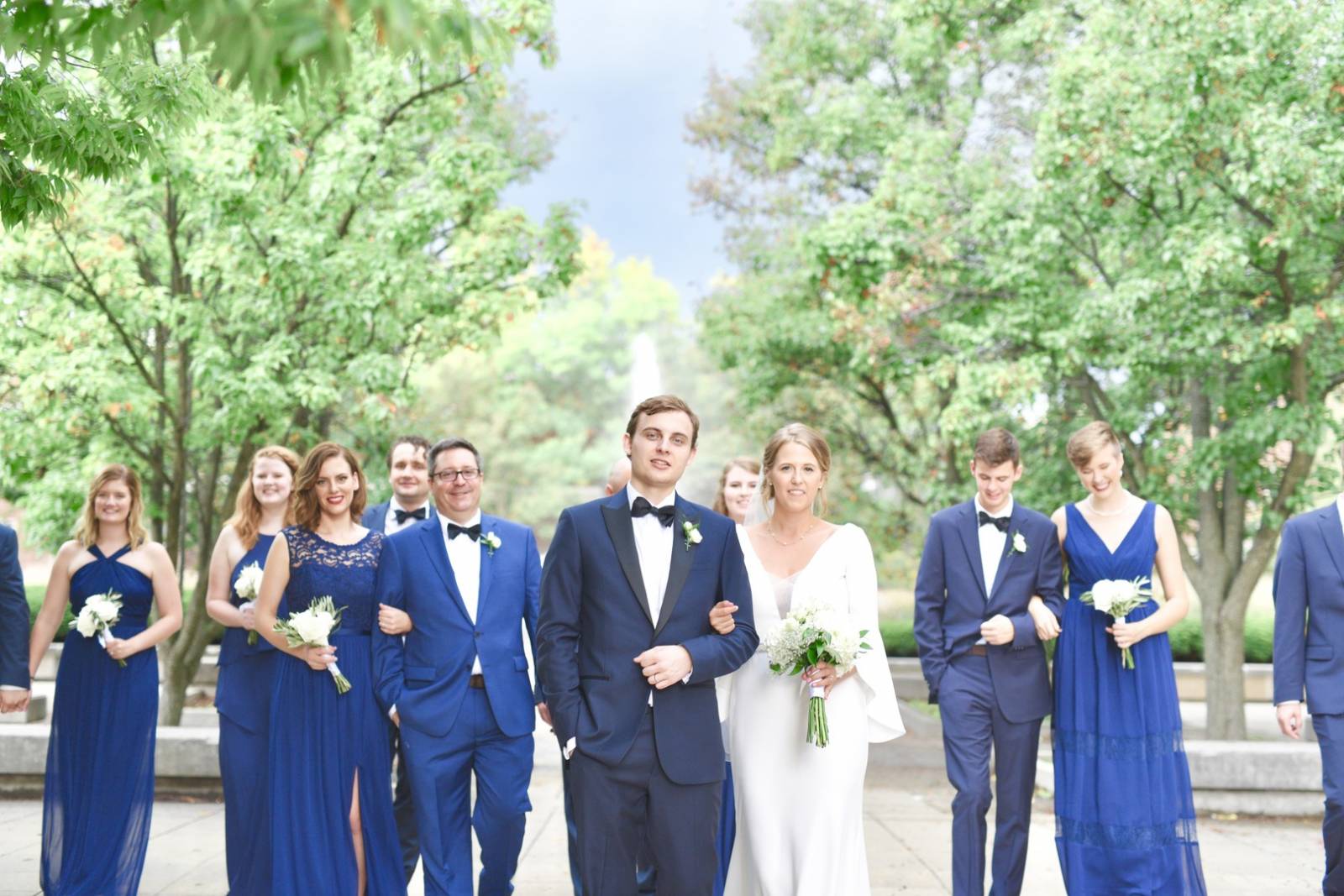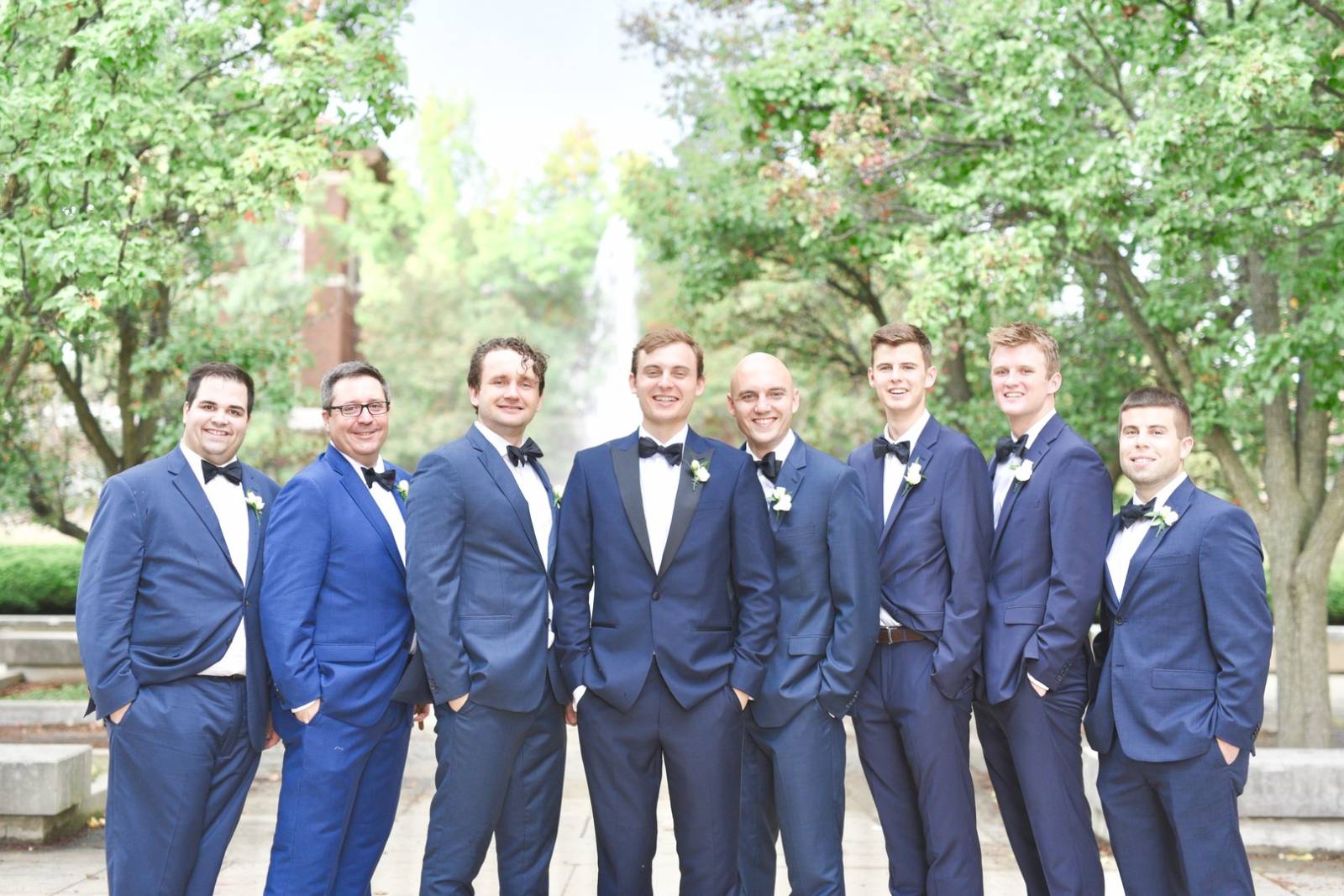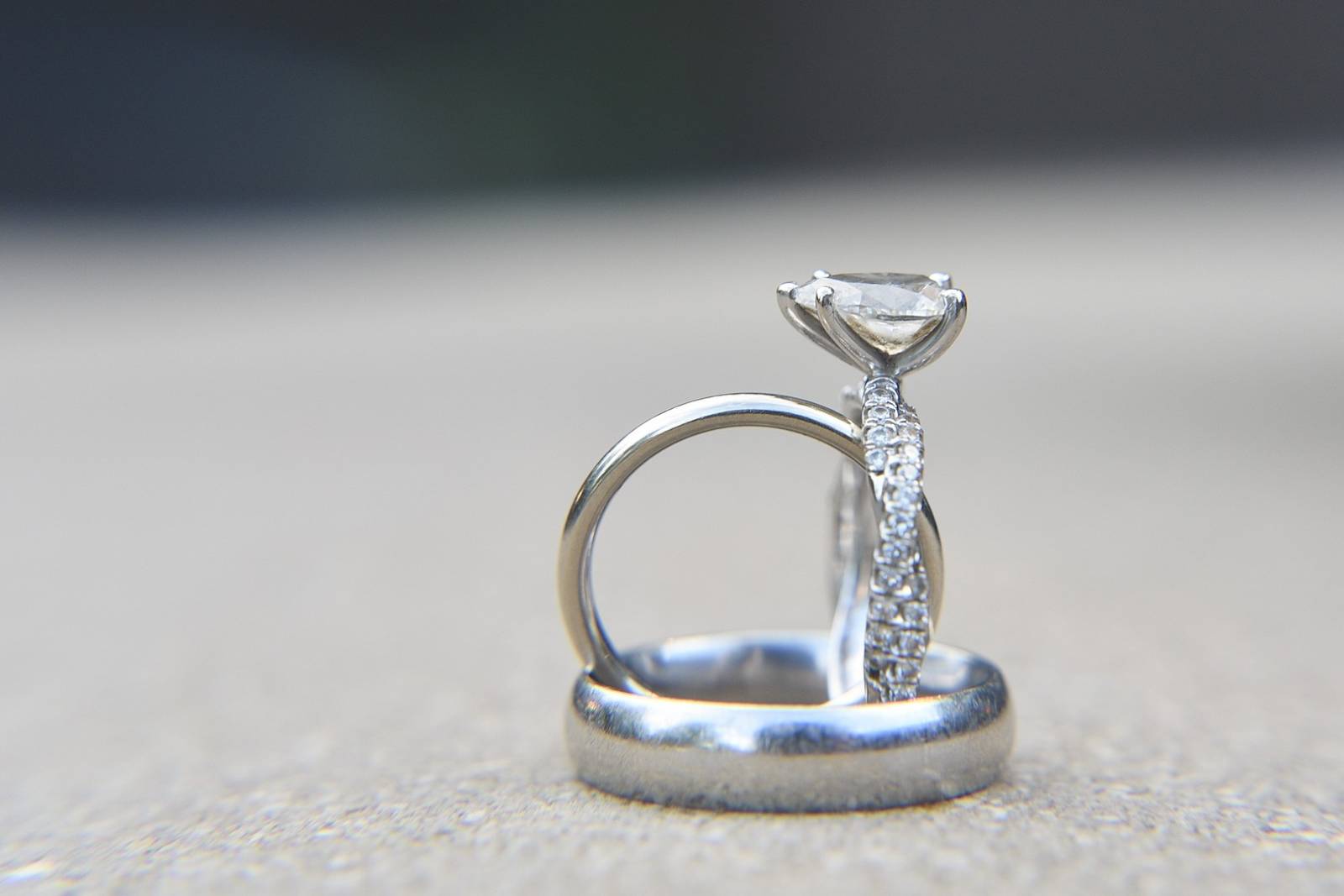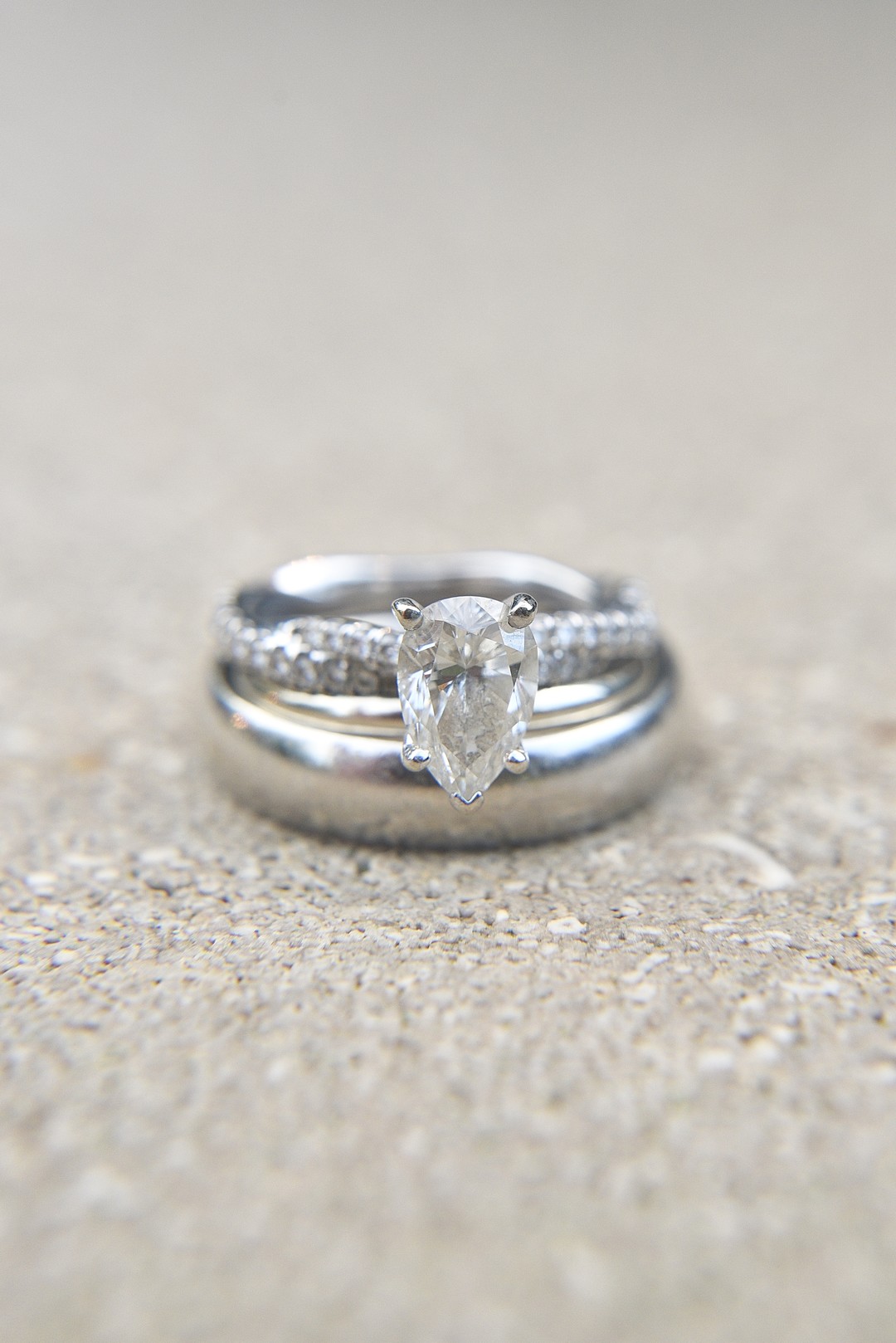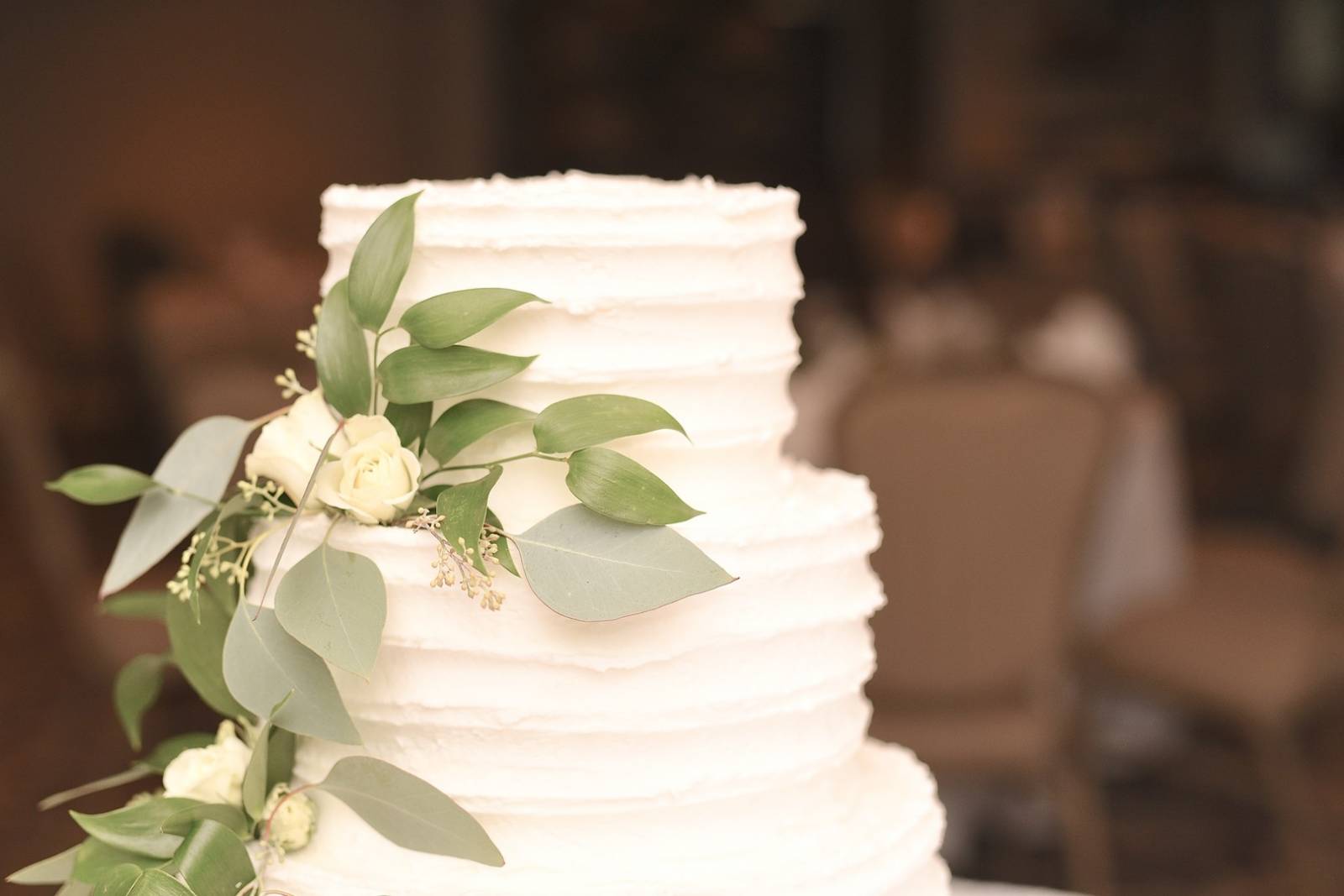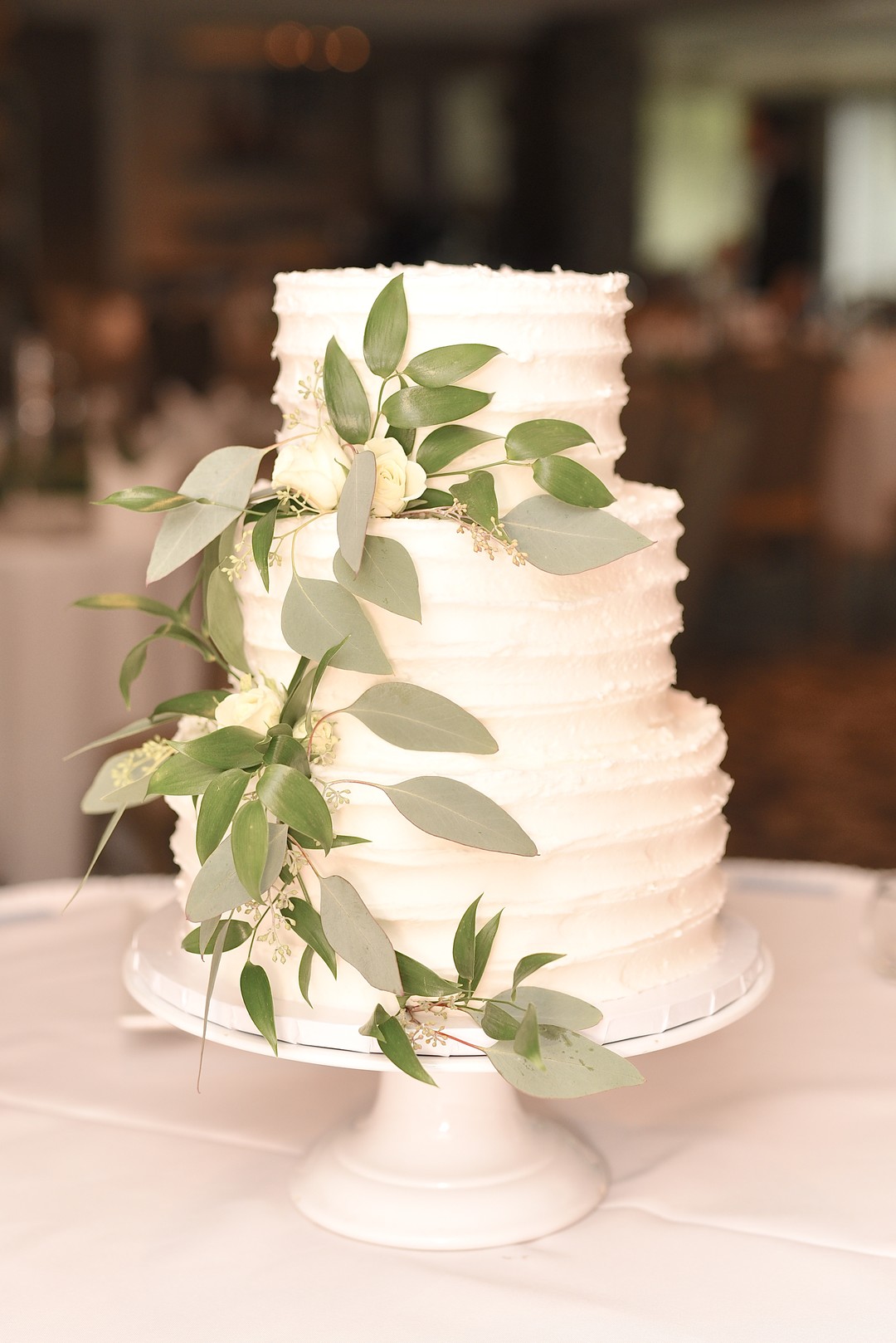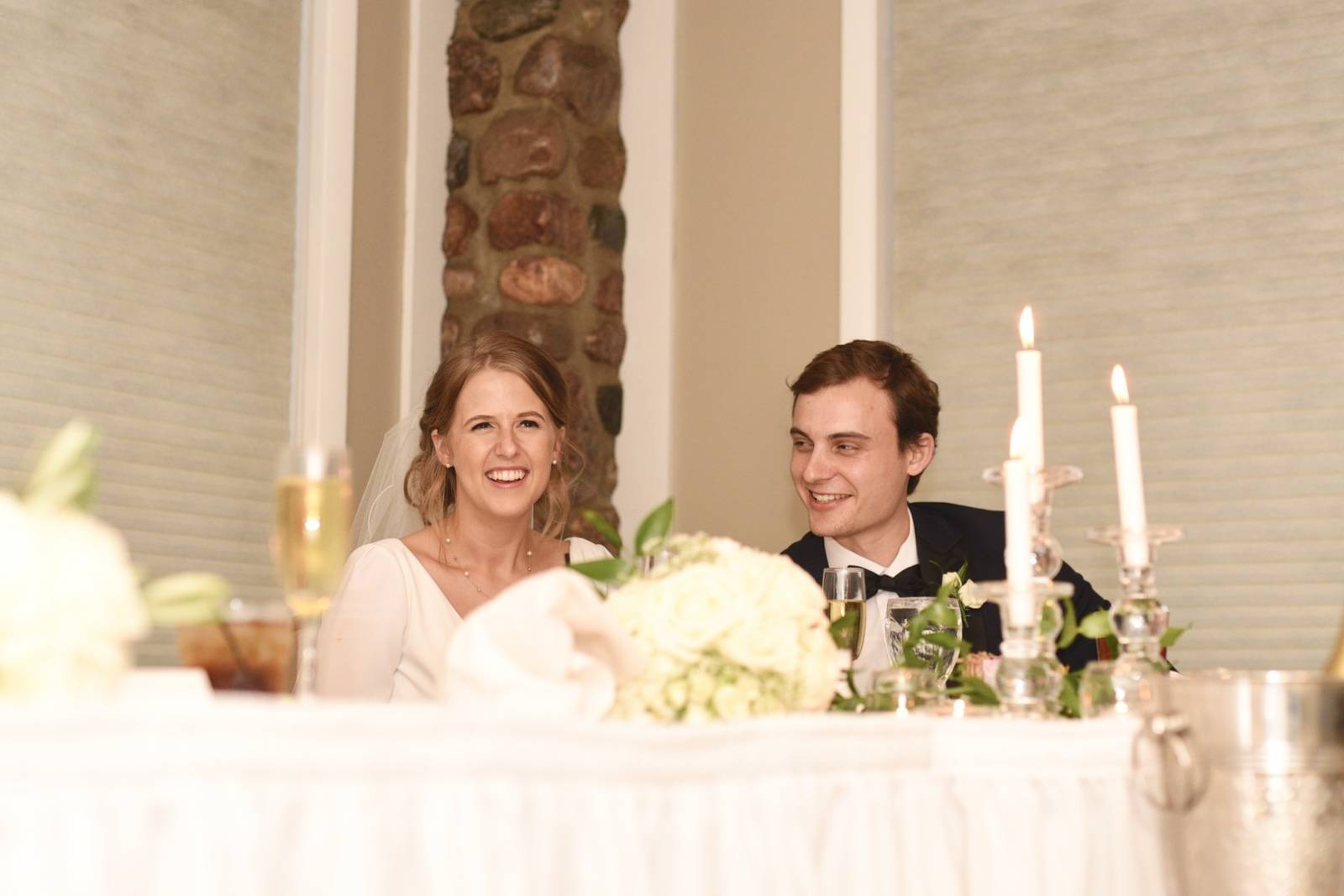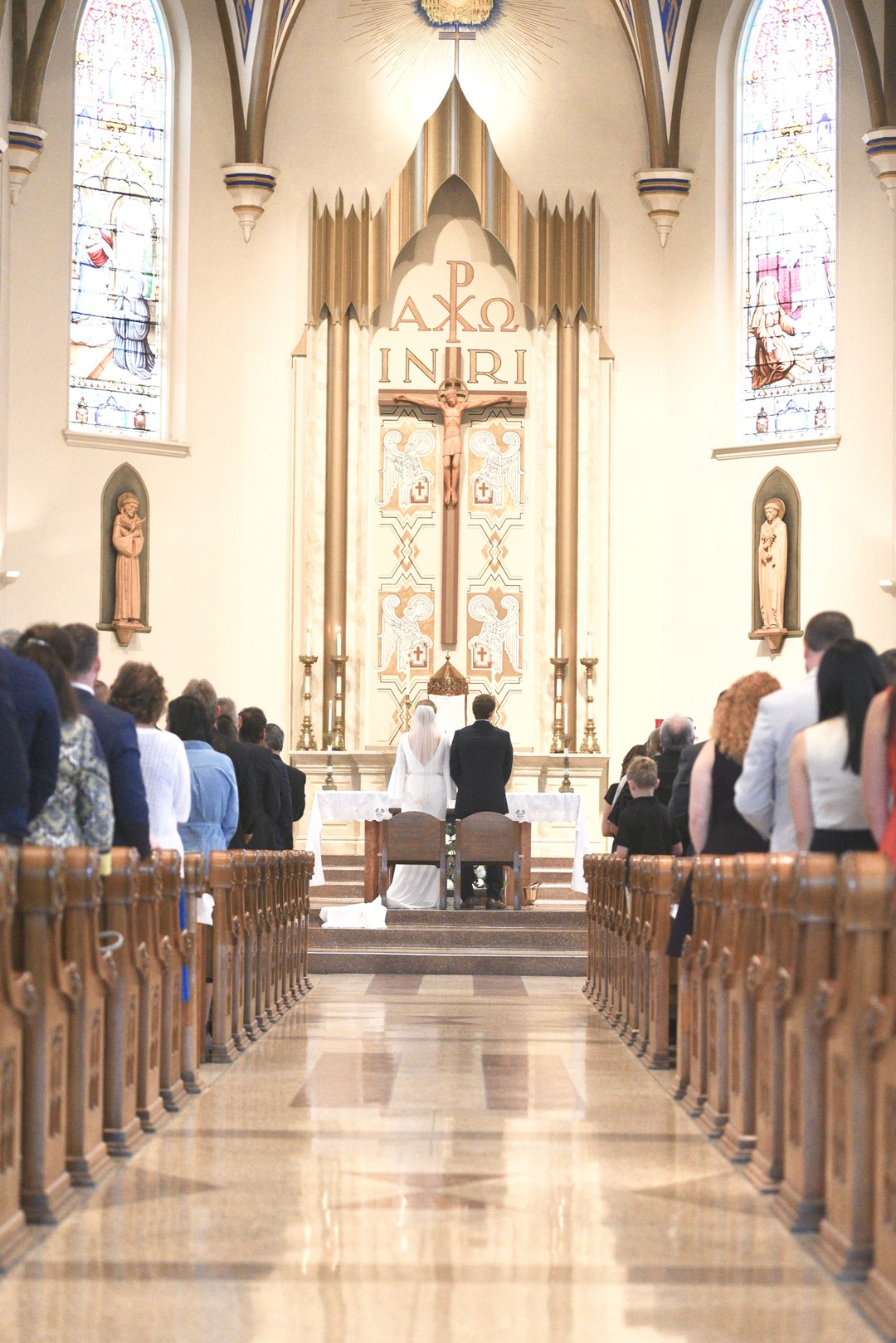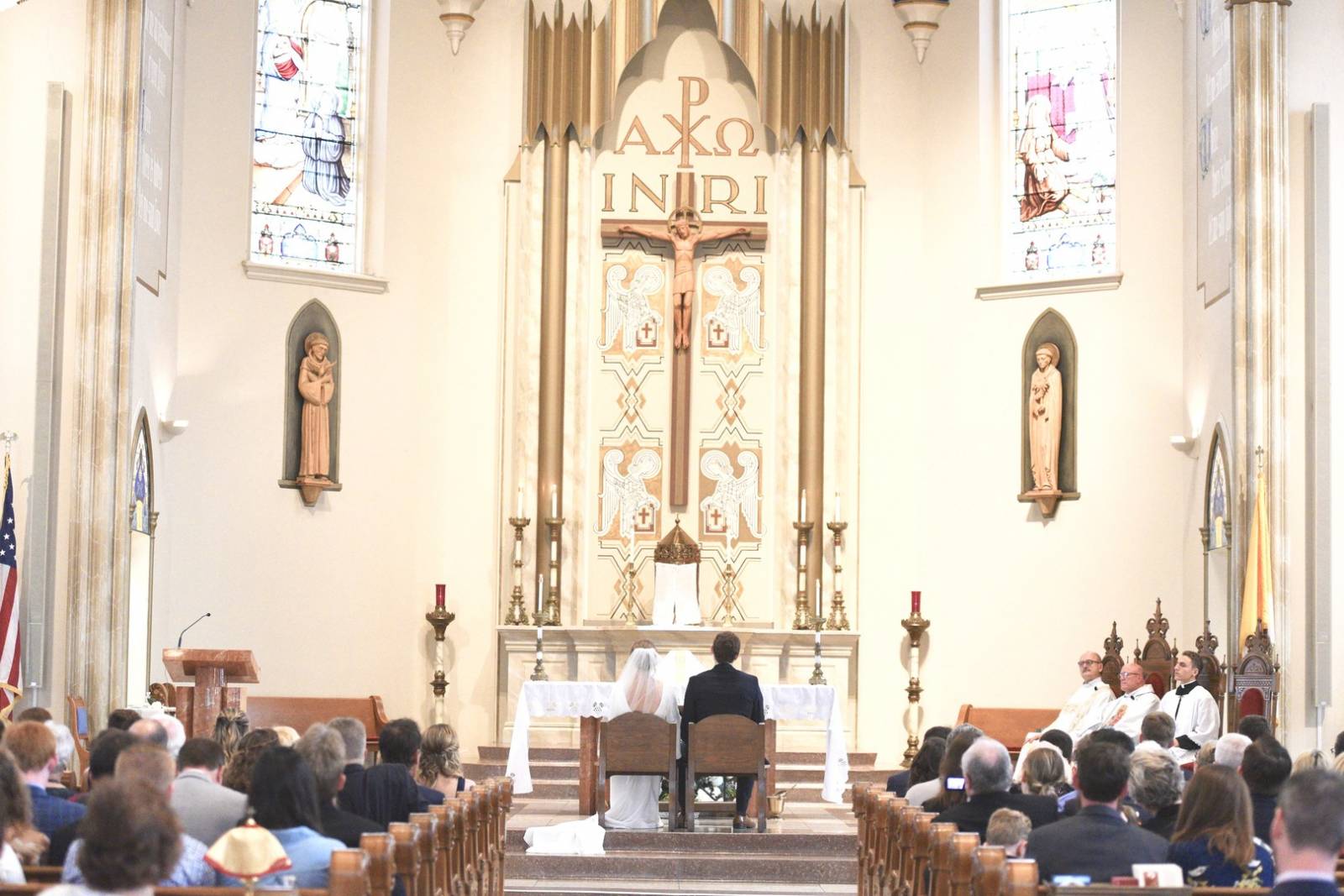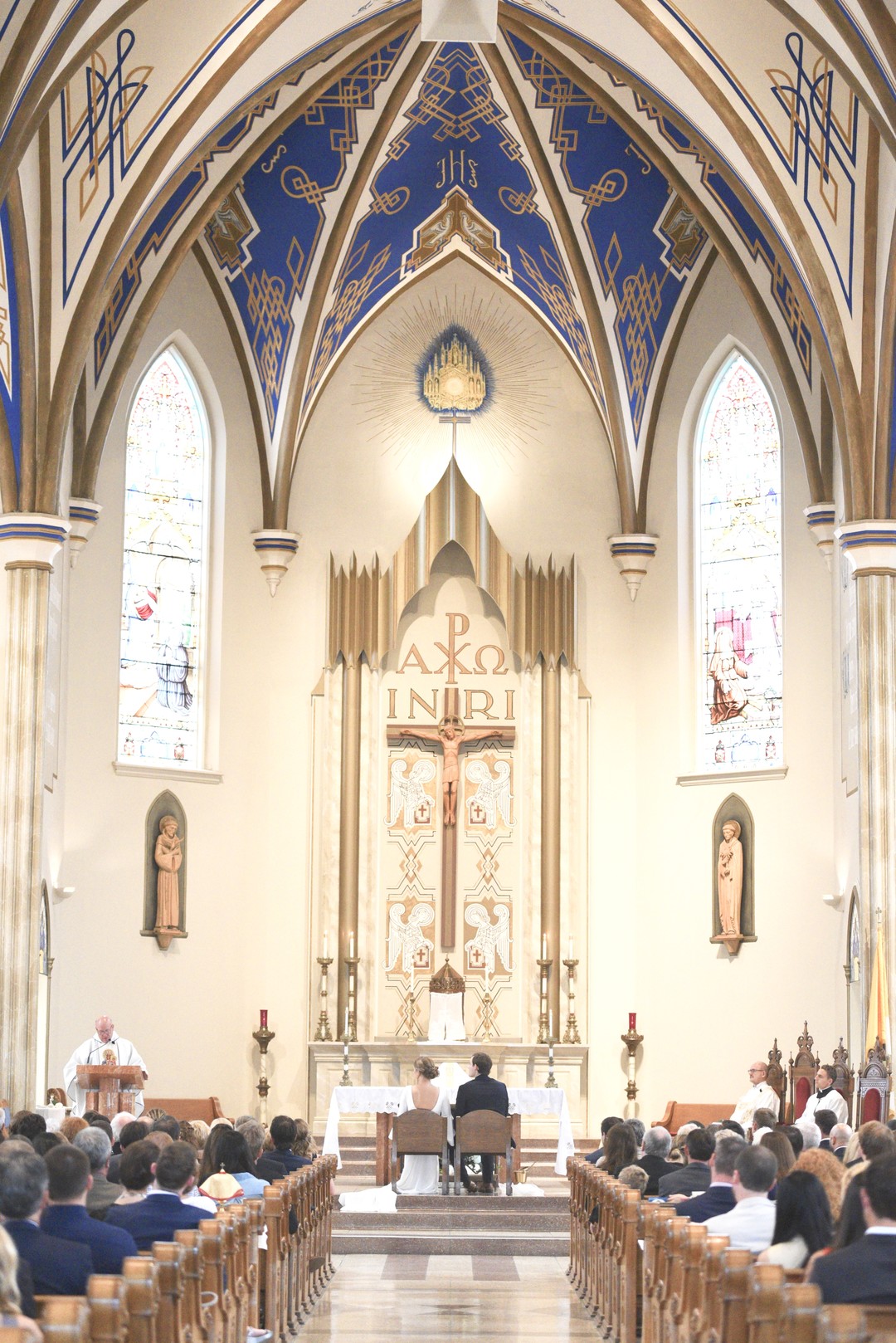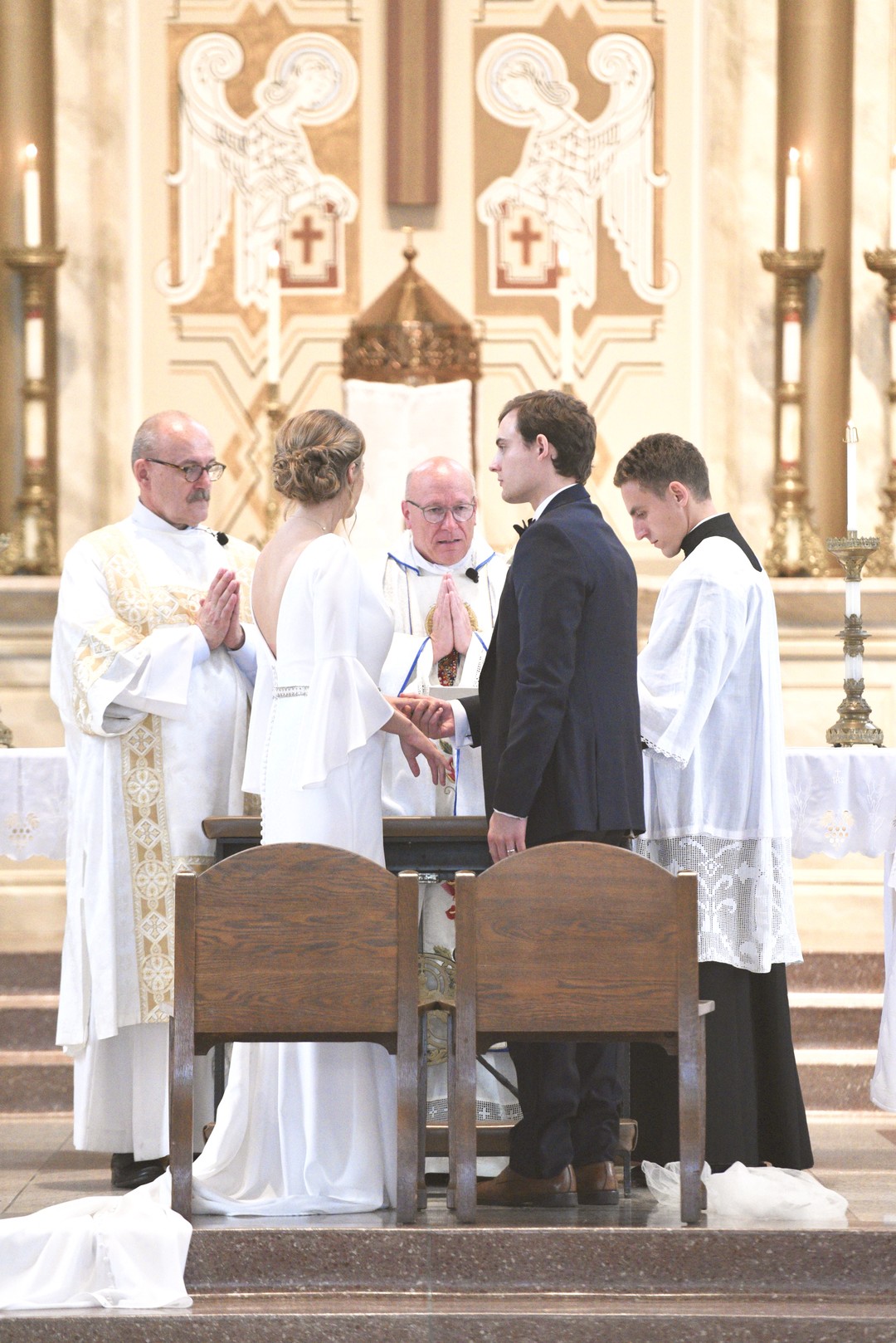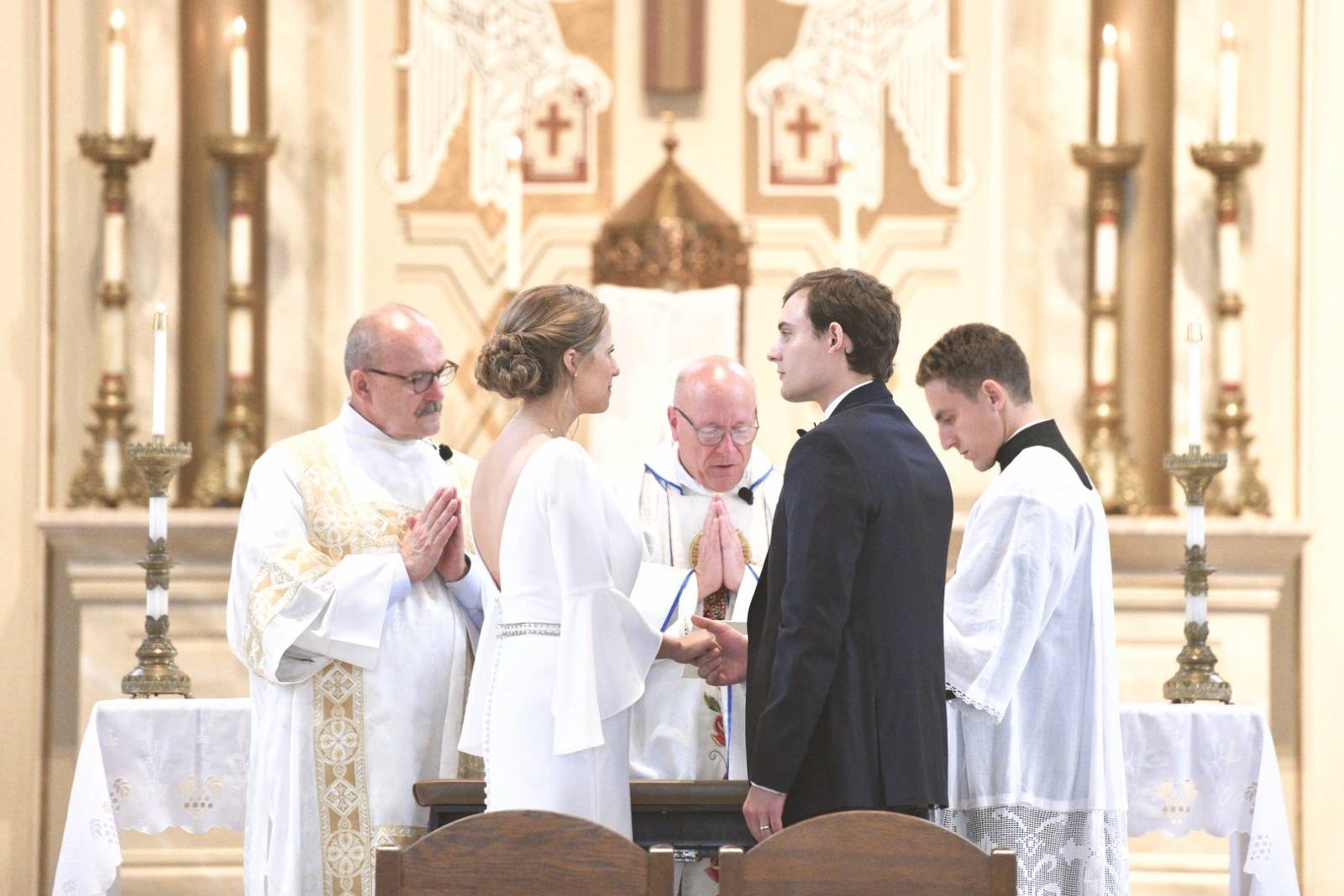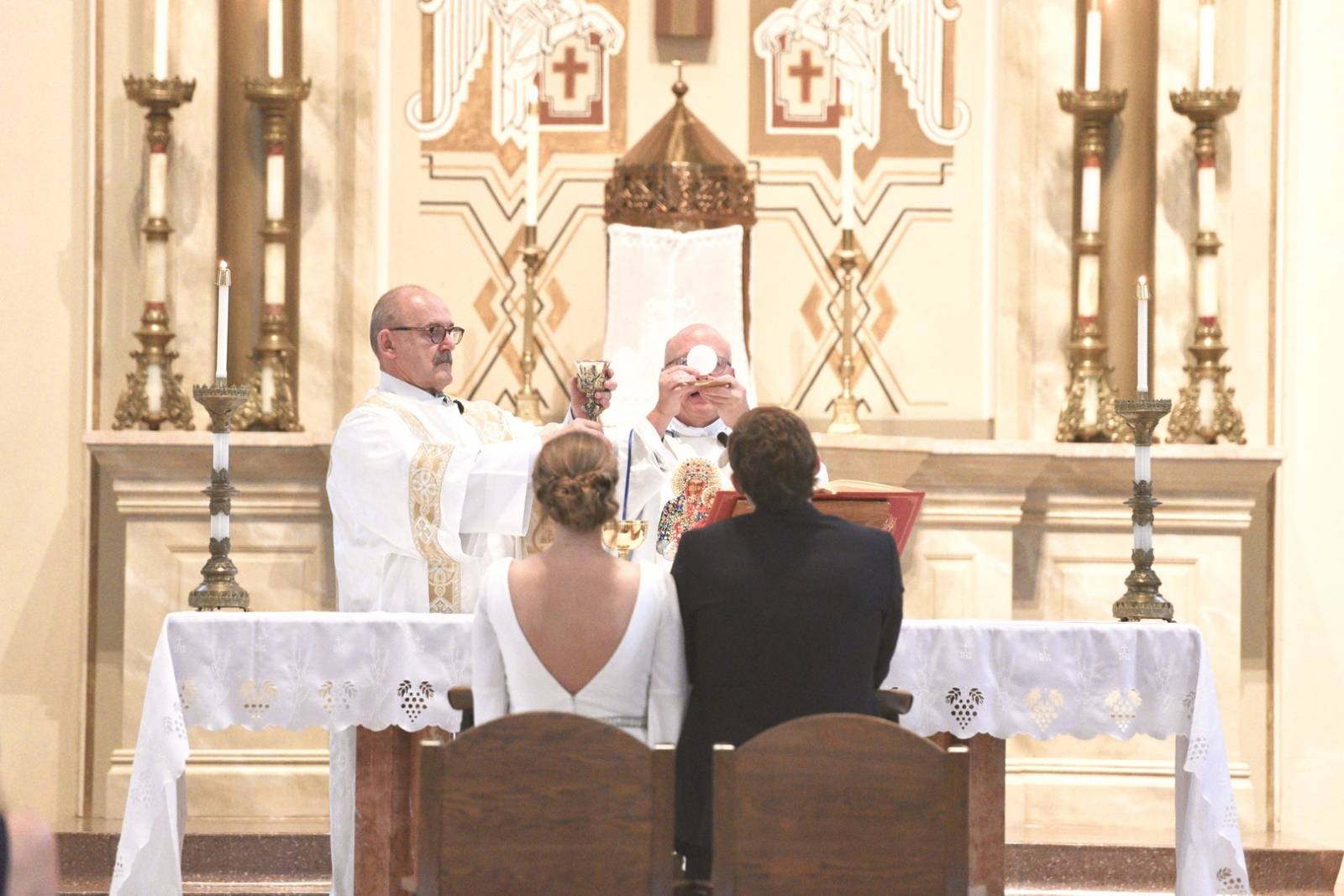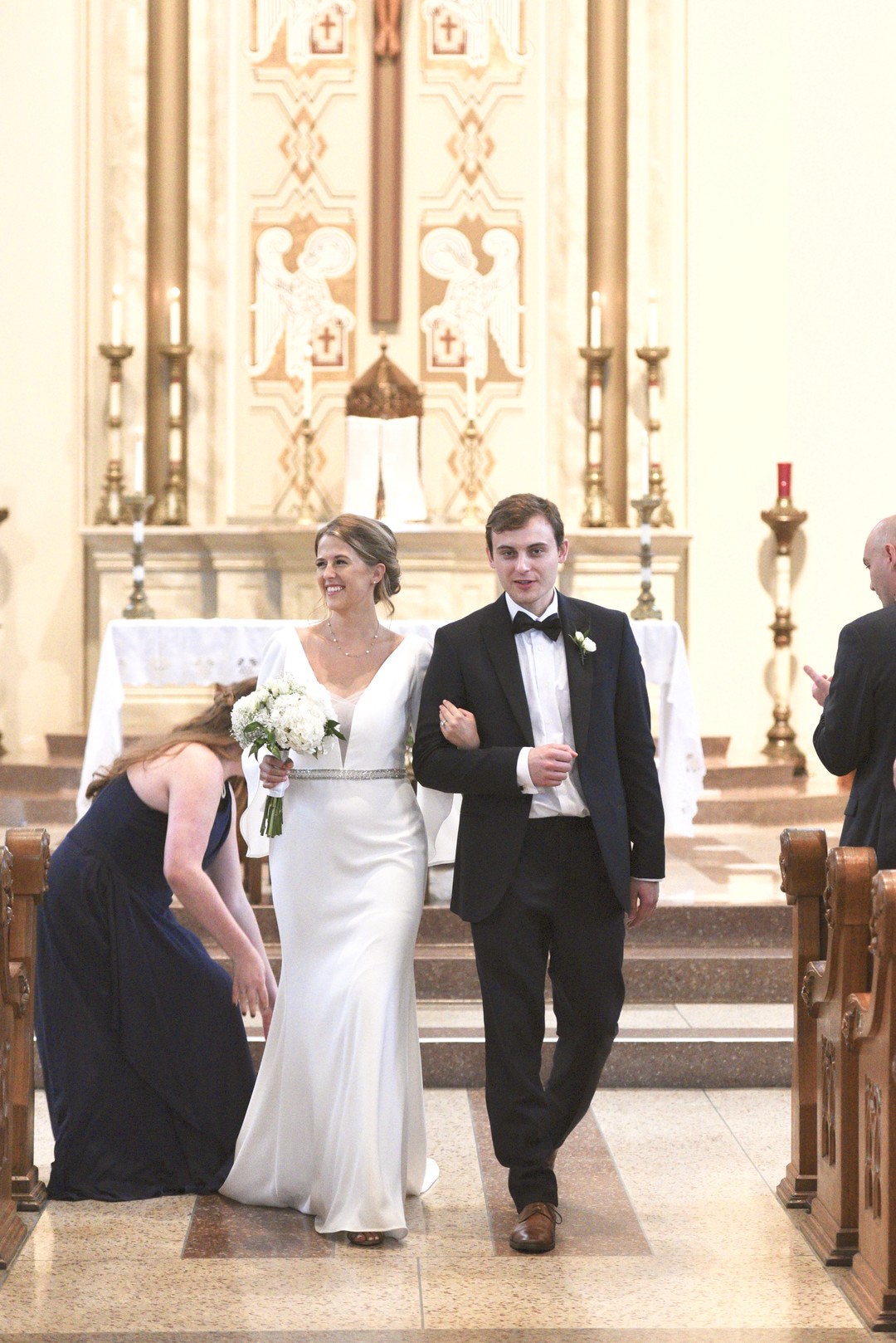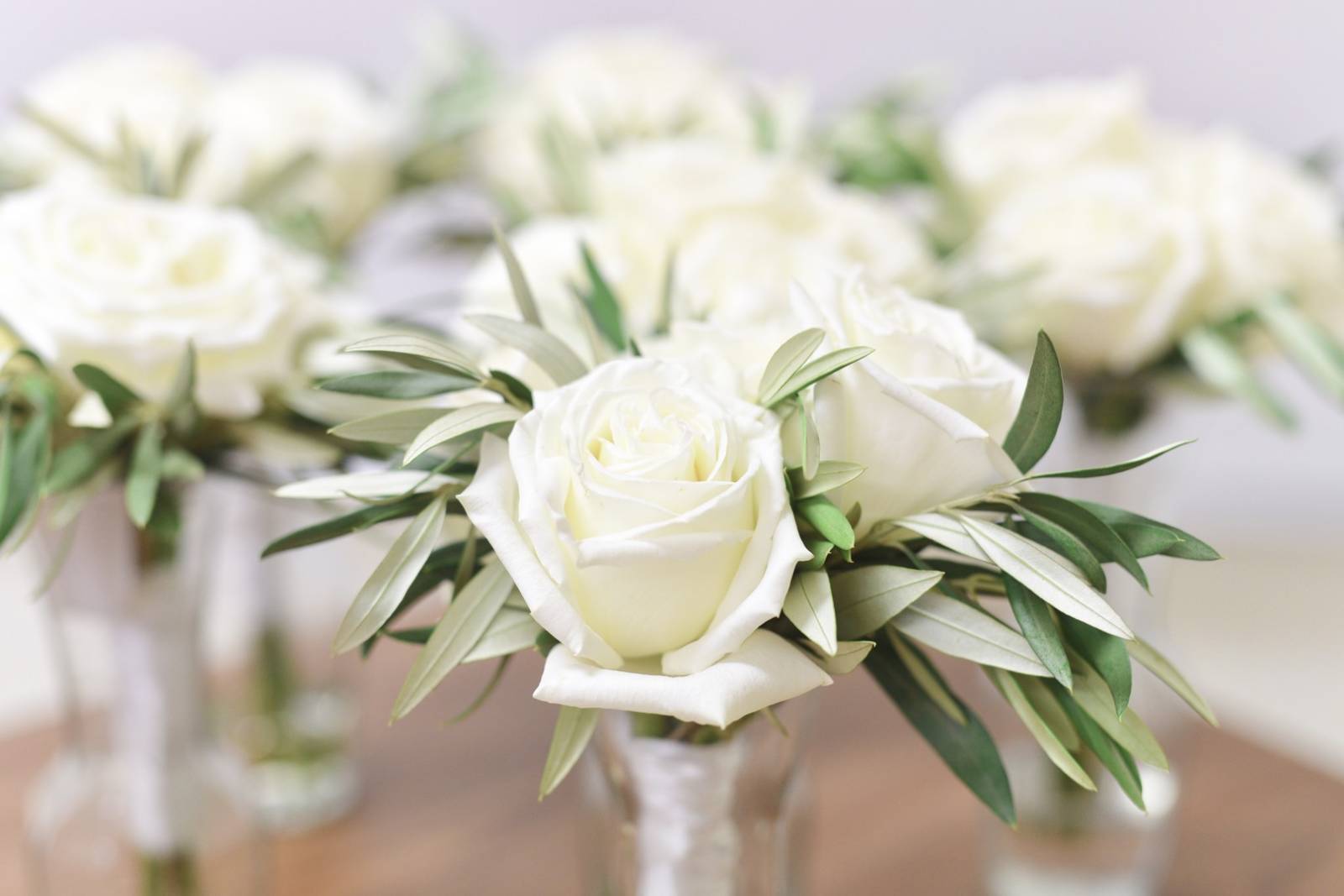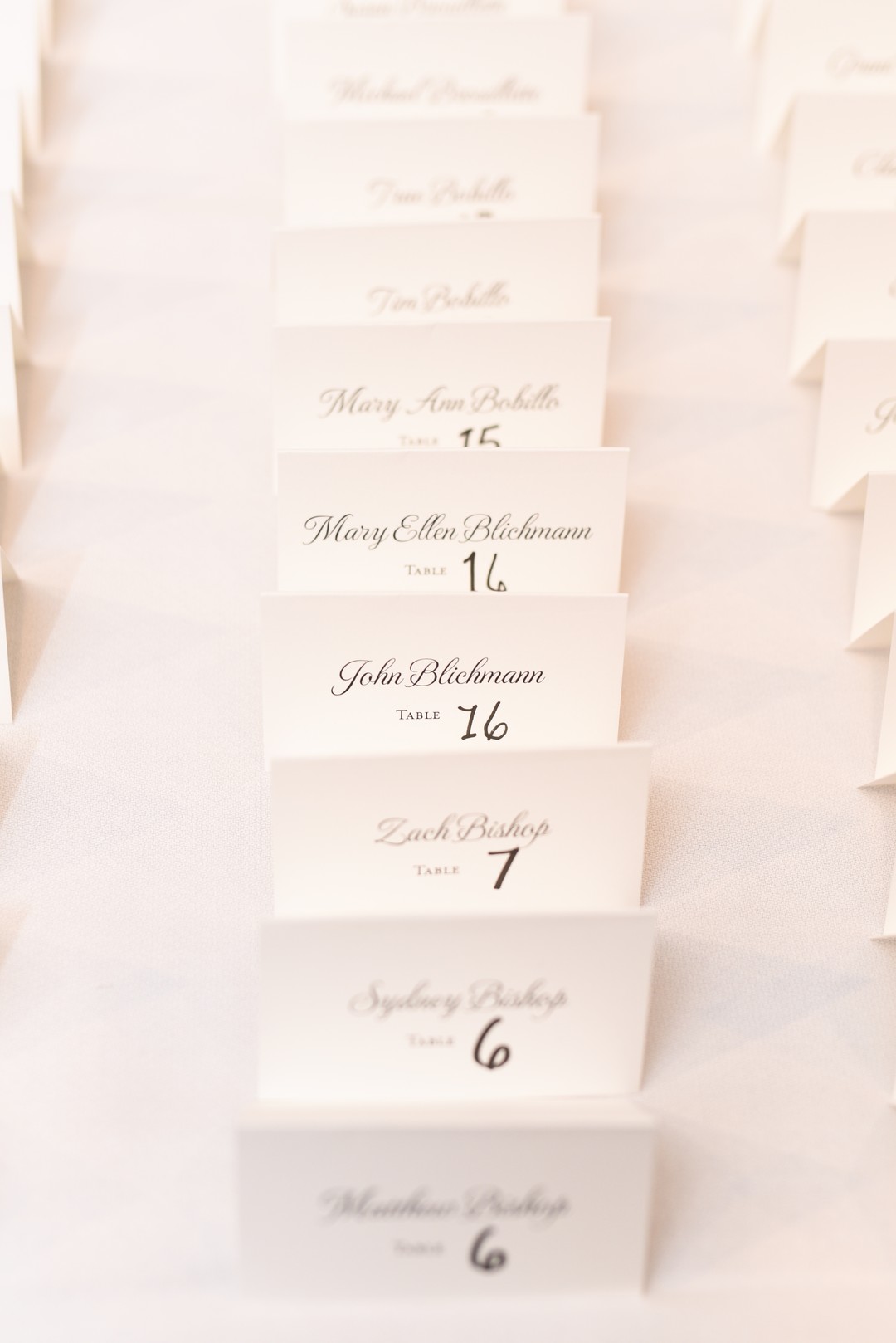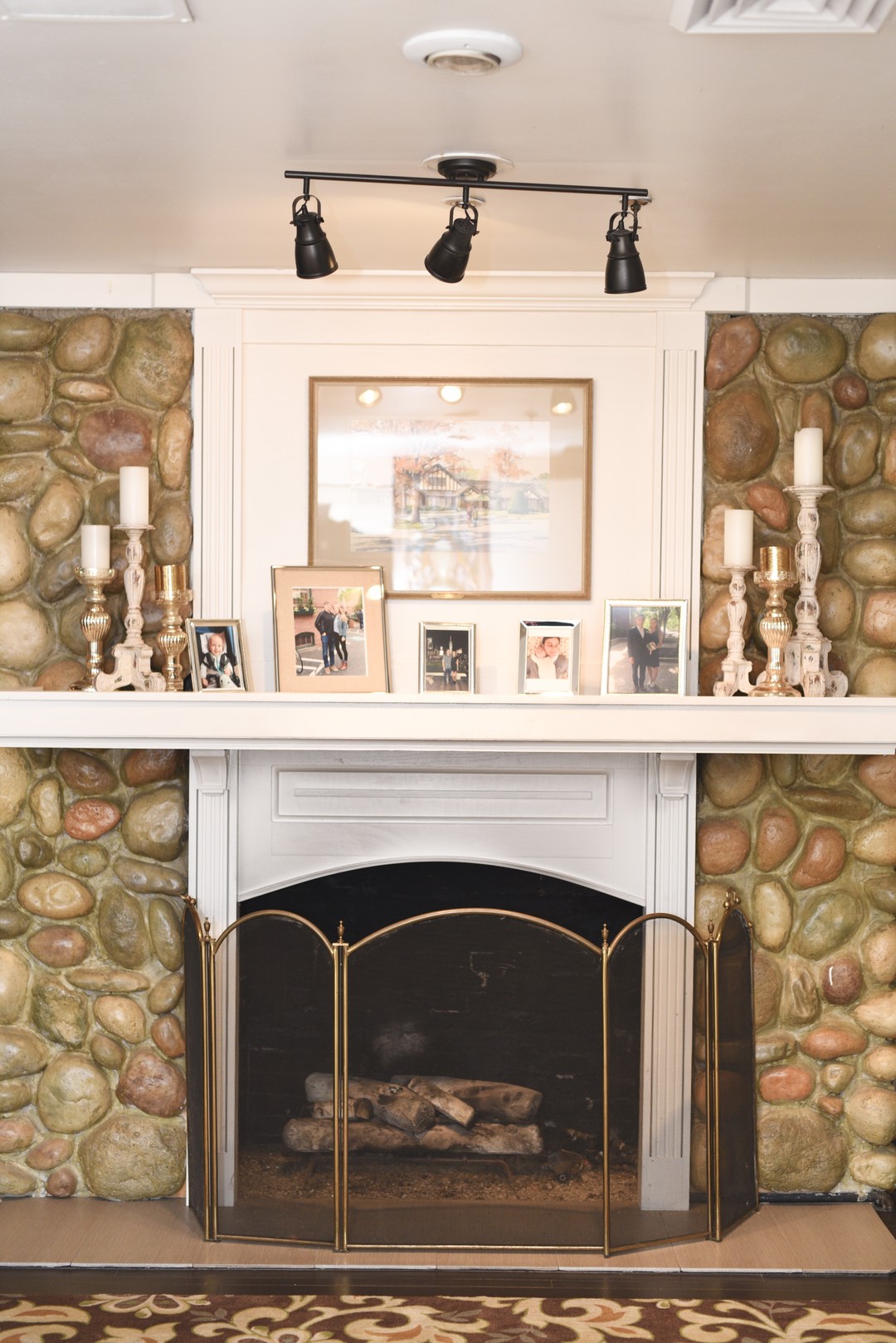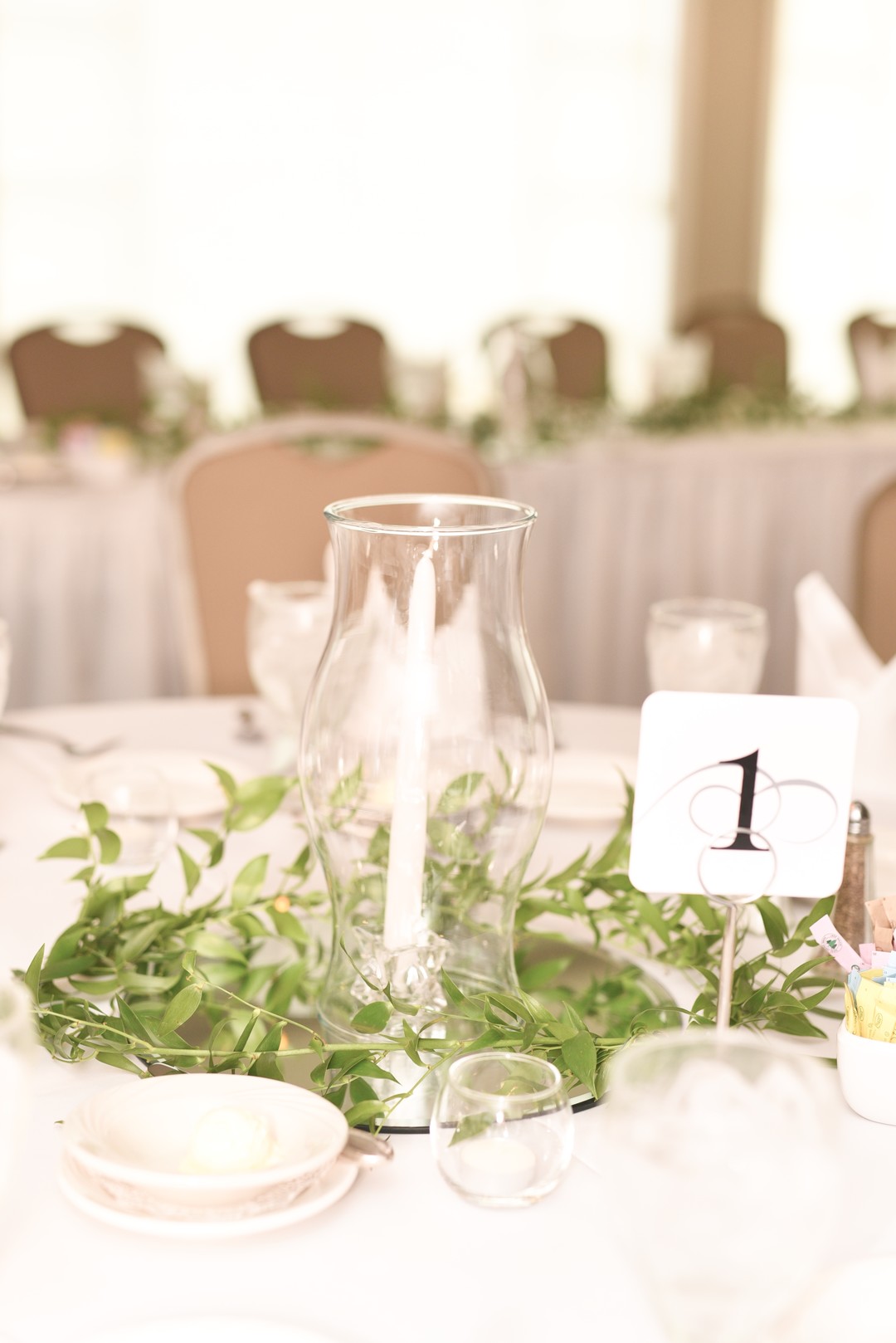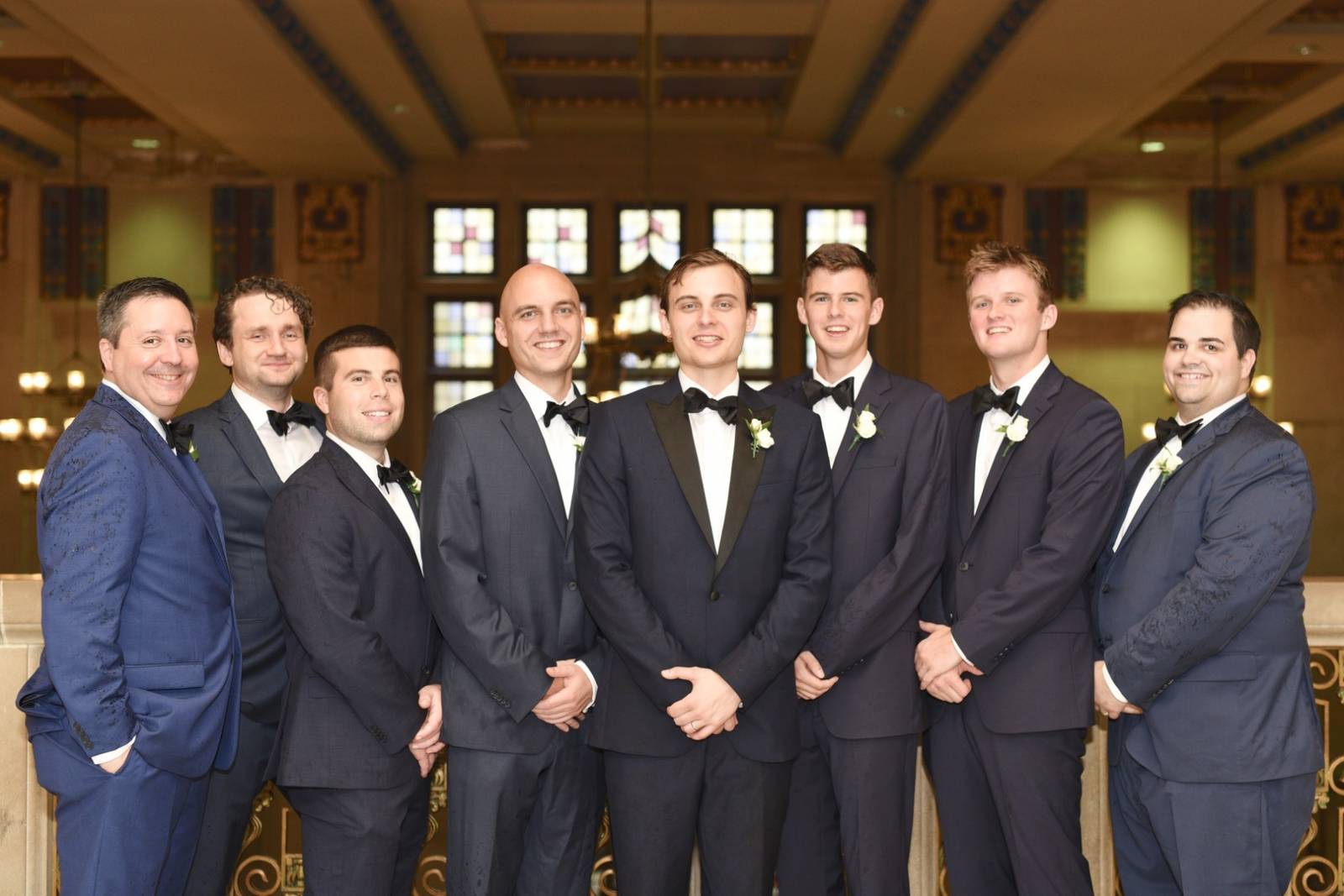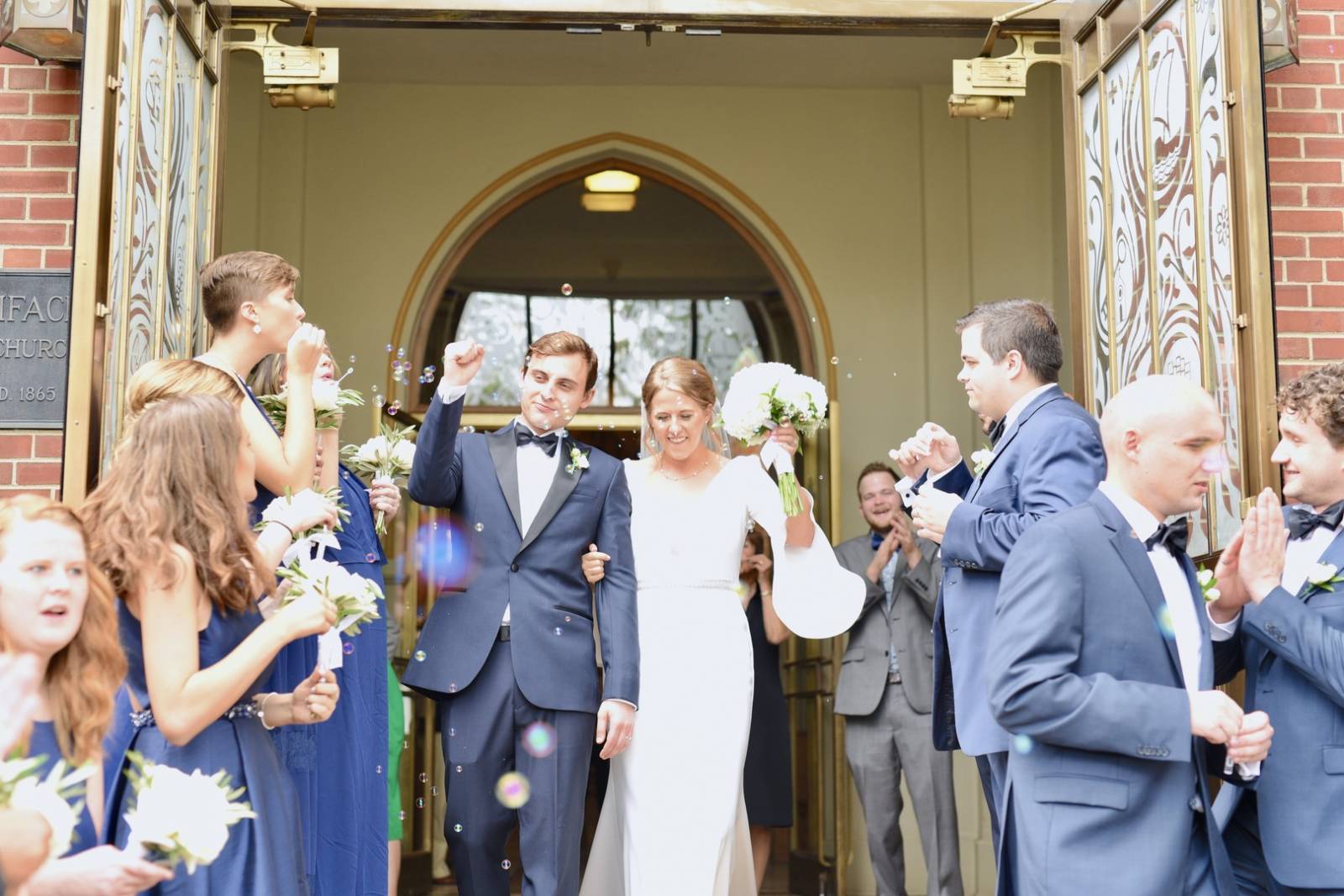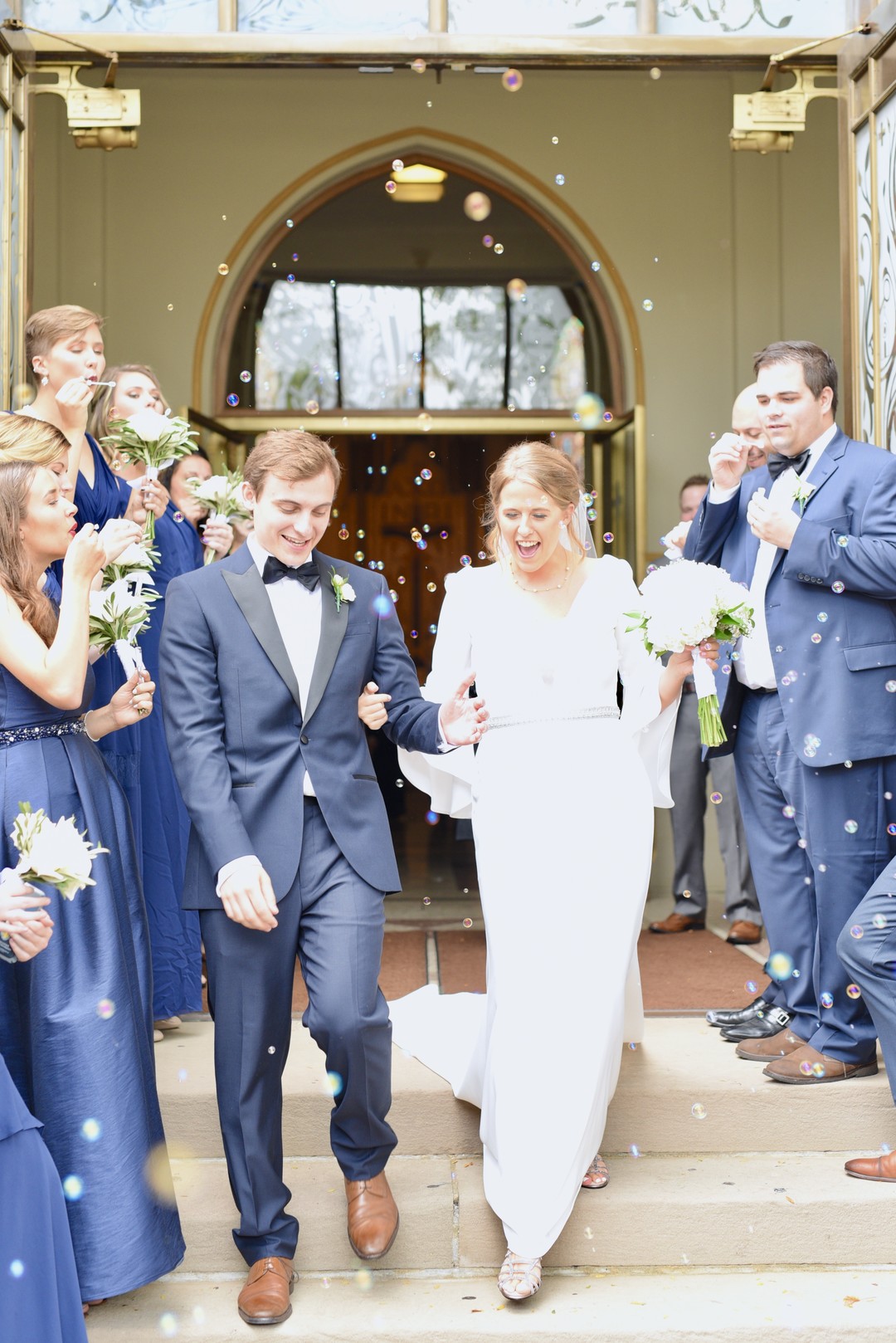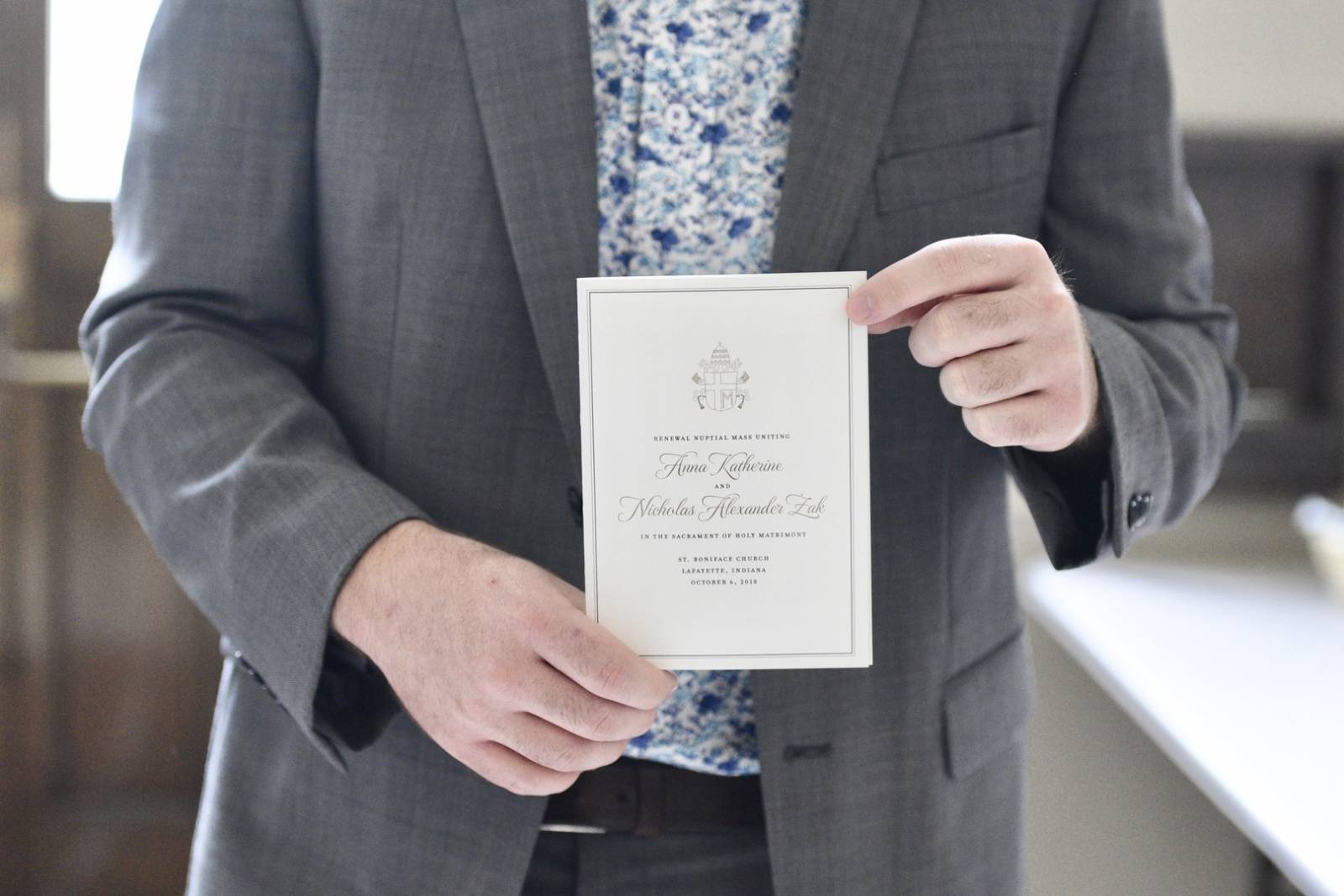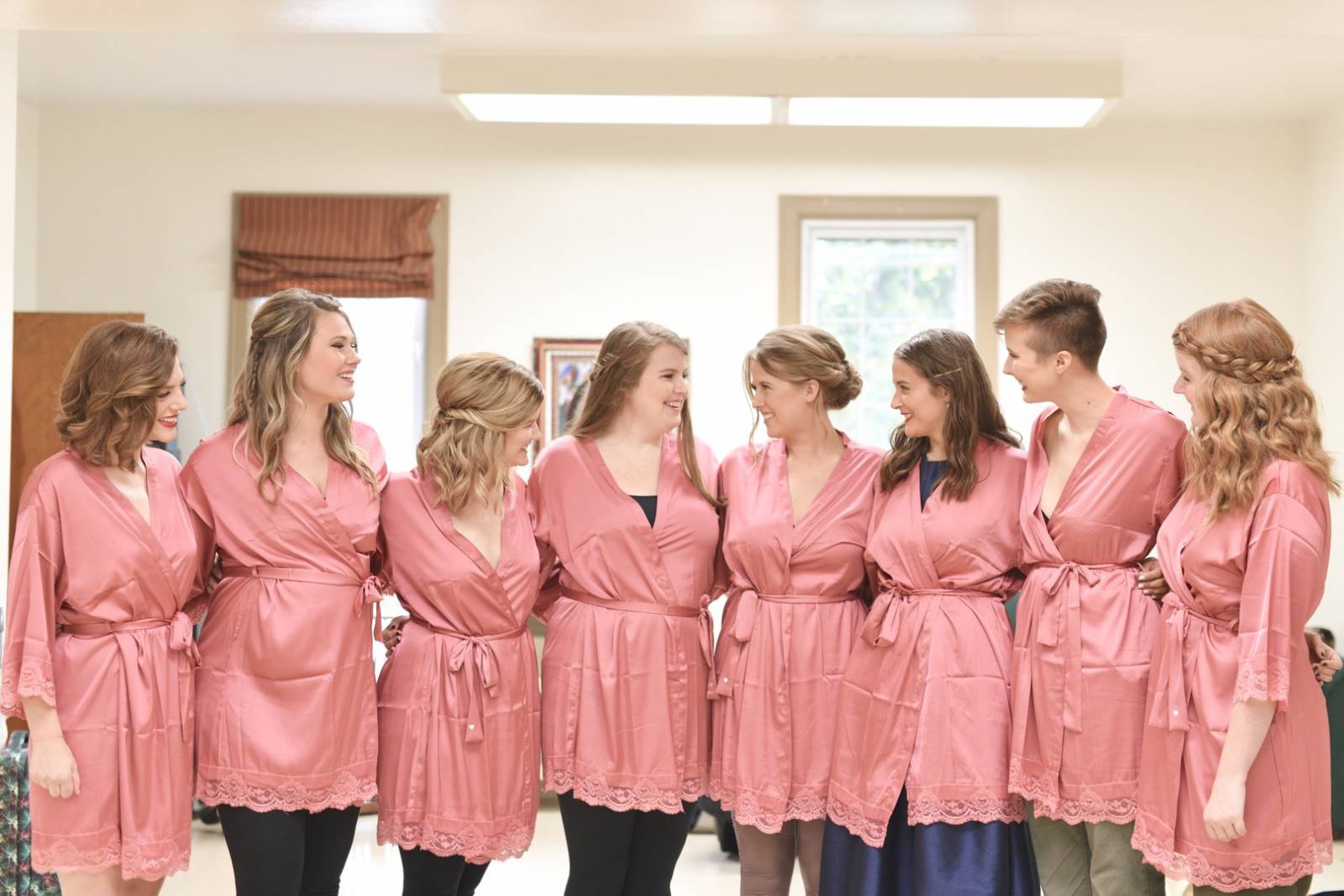 Congratulations to The Zaks on their growing family and beautiful vow renewal!
The Vow Renewal of Anna +Nicolas Zaks // Date: October 6, 2018 // Guests: // Colors: Navy, Green, Black //